Fully Customizable Furniture & Equipment
If you're worried about having to live with salon furniture and equipment that doesn't match your vision, don't be. At Buy-Rite, we have the ability to completely customize your furniture to fit your space and your tastes. This includes custom sizes, colors and detailing. From custom barber chairs to salon stations and anything else you need, we'll help you create custom equipment that's catered to your needs.
Explore Possibilities:
Choose from the options on the left to learn more about how we can custom make your salon equipment.
Don't settle for just black or white. Choose from more than 100 colors on select custom salon chairs. You can even use a two-tone color combination on one chair.
Mix-and-Match for Endless Possibilities
Worried about matching your shop's color palette? Browse are extensive options collection of salon chairs, stations, and cabinetry to find the perfect color for your look and feel. Color is everything when it comes to your salon chair as it's the focal point of your business. Ask us to send you out a color sample chart so that you can be sure to pick the perfect color for your space's centerpiece.
Additionally, our cabinets are made with materials from the world's best laminate manufacturers, including Wilsonart, Pionite and Nevamar, each with their own extensive color palettes, meaning tens of thousands of colors for you to choose from. Choose the perfect combinations to find the equipment that best complements your shop's look and feel.
Don't have room for a standard size cabinet or station? If you give us the dimensions you need, we can scale pieces to fit your space. We'll even give you a CAD drawing of your custom piece for your approval. Simply put: you won't get this level of customization anywhere else.
American Made Means More Options for You
Not only does American Made salon equipment mean a far superior product, it also means more options to choose from to create that perfect piece. With light market research, you'll come to notice that the companies in the market that exclusively provide overseas imported equipment are only able to offer a very limited amount of colors, styles, bases, sizes, etc. At Buy-Rite, however, we partner with many U.S. manufacturers to get you a high quality, hand-crafted piece of furniture that's made-to-order. Giving you the freedom to make each piece completely your own. We offer this to not only support the local Americans who share our passion for American craftsmanship, but to also give you the ability to make your salon or barbershop perfectly match your style and taste.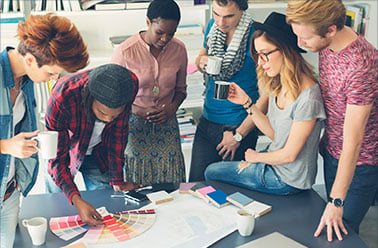 Work with One of Our Design Consultants
Bounce ideas off one of our experienced design consultants. We can help you explore our many customizable options. Request a FREE sales and design consultation.
Request a free sales consultation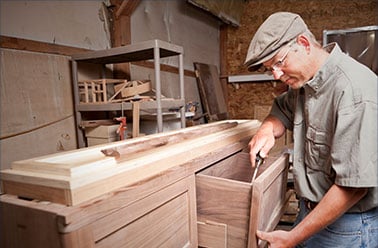 You Send It. We Build It.
See something you like on the internet or social media but wish it was slightly different? We've got it covered. Just send us a picture or drawing, and we'll build it in whatever color you'd like.