How to Create a Salon Marketing Plan
You might be a new salon in need of your first customers, or maybe you're an established salon with an itch to grow your business. In either case, developing a salon marketing plan can help you bring in more clients.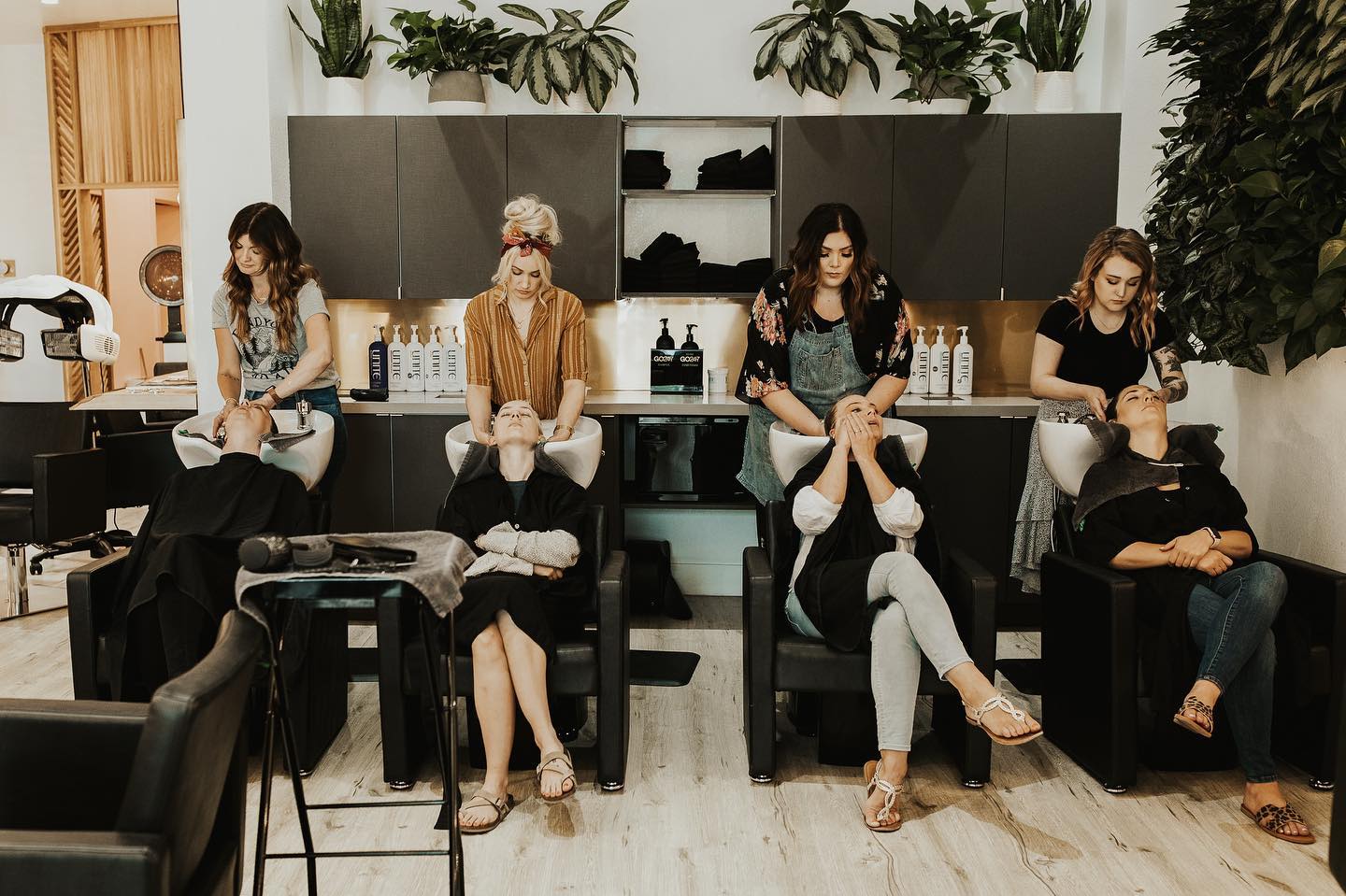 We know that as a busy business owner, marketing your salon may seem like just another task on your long to-do list. Rest assured, it doesn't have to be as daunting as it may seem. With a roadmap and some salon marketing tips and strategies, you can be on your way to increasing revenue faster than you can say "blowout." Every business is different, so we hope you can use these general guidelines and beauty salon marketing ideas and mold them so they're right for your specific situation.
Set Specific & Measurable Goals
Your first step is to determine what you want your end result to be. Think of it like a road trip. You wouldn't start driving somewhere if you didn't know where you were going, right? Setting realistic & measurable goals upfront will help you determine the right path to take when you're developing and implementing your marketing plan.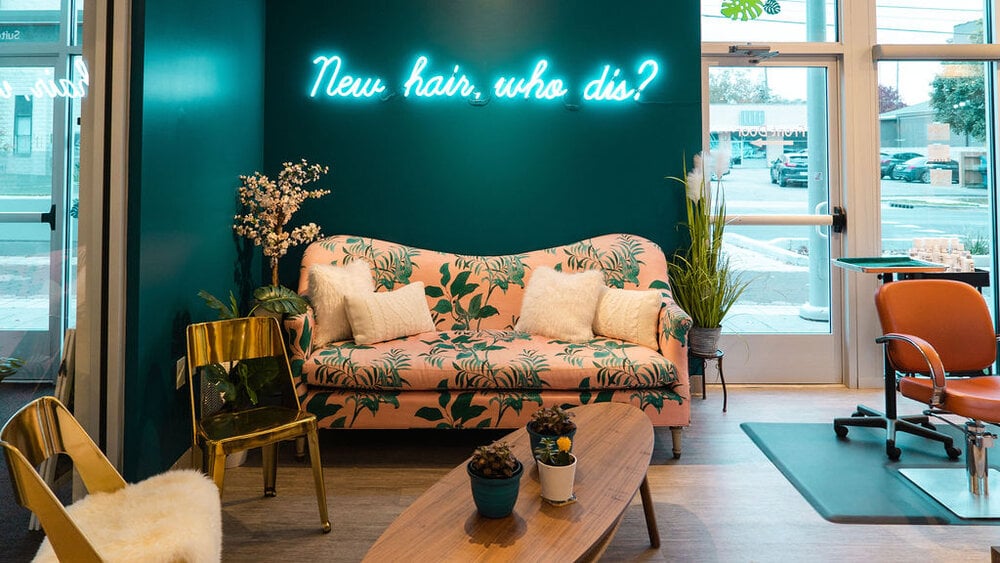 Consider setting specific & measurable incremental goals. Maybe in your first three months, you'd like to increase bookings by 15%, but you'd like to increase bookings by 30% year-over-year (YoY). Setting incremental goals lets you pace yourself and keeps you motivated for the long haul, so it doesn't feel like an all-or-nothing endeavor.

When you brainstorm goals, don't hold back from writing down your most aspirational beauty salon marketing ideas. Even if they don't feel attainable yet, they can help you decide what goals you need to set now in order to reach them in the future.
Want to be the number-one hair salon in your state for coloring? Set a goal this year to increase bookings for coloring services by 10% and work toward that in every way you can. Hoping to be able to afford a new home? Set a goal to increase your first-quarter revenue by $30,000. Little by little, your loftiest dreams will start to appear within reach.
Develop Strategies and Tactics
Now that you know what you want to achieve, it's time to decide how you'll achieve that goal. Goals are where you want to be, tactics and execution are how you're going to get there. Spend time brainstorming your tactics for achieving your goals. What's the best way to achieve this result? Speak to your team, get their thoughts as well. Some great marketing strategies and tactics for beauty salons are:
■ Strategy: Bring in more first-time clients
■ Tactic: Offer a discount to new clients
■ Tactic: Create a "photo wall" so clients can share branded photos of their results
■ Strategy: Bring in more bookings for coloring services
■ Tactic: Partner with local influencers who need their hair colored
■ Strategy: Increase website traffic
■ Tactic: Update the salon's listings in online directories
■ Tactic: Improve website SEO by incorporating keywords into your content
■ Strategy: Increase online bookings
■ Tactic: Update the user experience and include an online booking form
Hire Your Marketing Team
There's an "I" in "marketing" but not in "results." If you want to attract more clients, your best bet is to hire a team to help you reach your goals. You can search for a local marketing agency or look for freelancers on an individual, as-needed basis.
Build your team with people who reflect your brand and style. They don't all need to have the same aesthetic. Sometimes the most well-rounded team is diverse, with a variety of backgrounds and styles. There are some key positions you could consider to help you implement your salon marketing plan:
Photographer — Custom photography strengthens your brand and feels more authentic than stock photography, especially for a visual business like a beauty salon. Plus, photos you own can be used on multiple marketing pieces, from your website and advertising to in-store promotional collateral.
Tip: If the quotes you're getting are too expensive, consider reaching out to college students who may be willing to trade a discount for real-world experience.
Web developer — In a digital world, your website is your welcome mat. A functional, professional website strengthens your brand and can make the booking experience easier for customers. An experienced web developer can help you build and maintain your site.
Designer — A designer makes sure your brand is aesthetically pleasing and looks consistent. They can do everything from designing a logo and selecting brand colors, to providing the web developer with comps for the website. Professional designers know the styles, fonts and colors that will resonate with your target audience.
Copywriter — Your message is just as important as your visual identity. A professional writer can develop marketing collateral to help drum up interest and convert leads to bookings. Look for a writer with a wide range of experience, from web copy to promotional print materials.
Marketing Manager — If you have the financial resources, you can hire a marketing manager who can develop the marketing plans, oversee the marketing budget and manage the agency or freelances you hire. Having a dedicated person behind the scenes allows you to spend more time behind the chair with your clients.
Tip: If you're on a budget, you can hire freelancers on a project-by-project or even hourly basis. This will help you during the times when you need extra help, or for specific tasks where you may need an expert. You can find freelancers on LinkedIn, Upwork, Fiverr, and Remote. If you can find people who know how to market a salon, even better. They'll come to the table with best practices and even more salon marketing strategies you may not have considered.
If you can find people who know how to market a salon, even better. They'll come to the table with best practices and even more salon marketing strategies you may not have considered.
Determine Your Budget
This is arguably the most difficult part. It can feel daunting and scary to invest money when you are unsure of the return you will get. Just remember the old adage, "it takes money to make money." If you're consistent with your salon marketing strategies, your investment will likely pay off more in the long term than if you're sporadic.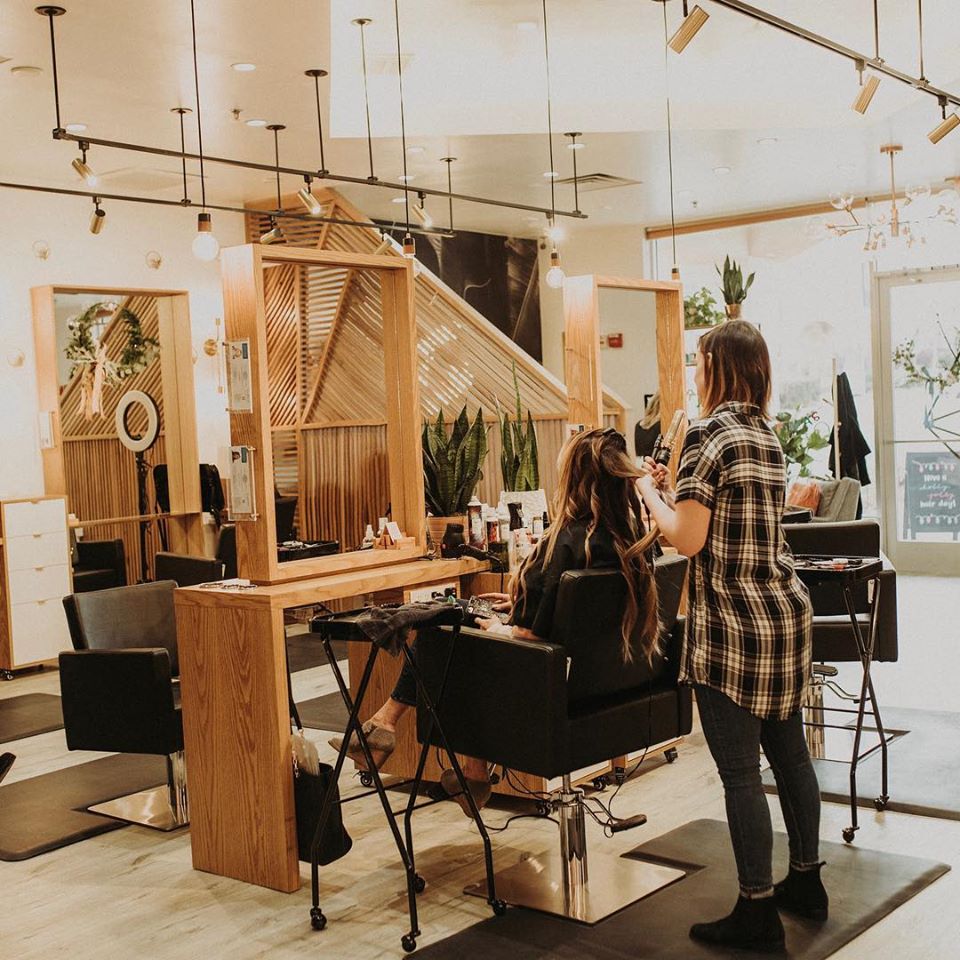 So, the big question: how to determine your budget? Let's do some math.

First, figure out your gross revenue. Experts say that new businesses should invest 12 to 20% of their gross revenue into marketing strategy, while established businesses should invest 6 to 12% of their gross revenue.

Why is there a difference? When you're just starting out, people may not know that your business exists. You may be an incredible stylist, but until people know that your salon is open and accepting new clients, they'll keep going to your competitors. That's why new businesses will often include marketing as a part of their salon business plan.

Once you've invested in getting your name out with your amazing salon marketing ideas, word of mouth will help you bring in clients. You know how it works… a client gets an amazing cut and color, and their friends ask them who was responsible for such amazing locks.

Next thing you know, you've got clients' friends and family filling your calendar with appointments. At this point, you have another way to bring in clients — referrals. And thanks to the investment in your salon marketing plan when you first opened, your community will be familiar with your brand.
Create Project Plans
To reach your goals, your salon marketing plan may consist of many separate projects that need to be organized and thought through. Your project plans include timelines and tasks. Plus, it ensures everyone knows what their assignments are and when they're due. Your project plans can keep you and your team working effectively and efficiently.
If you're just starting out, try using Microsoft Excel or Google Sheets to detail project tasks, key milestones, delivery dates and progress. Share it with your team so everyone can stay in the loop and on the same page about your salon's marketing plan.
If you need a more robust project management tool to keep your organized, Trello, Asana, and Basecamp are all reputable options that help improve workflow and team communication.
Balance discipline with flexibility; it's in everyone's best interest to stick to the project plan, but there will be times when some tweaking is needed to accommodate your learnings as you go.
Measure Results
Measuring your results is important. You don't want to put a lot of effort and money into your salon marketing strategies and not understand if it's paying off, right? First, it's important to understand the difference between goals and KPIs and how each plays a role in how you analyze your results.
Goals are what you hope to gain from your marketing. Example goals:
■ Increase revenue by $50,000 in Q1
■ Increase revenue by 30% YoY
Key performance indicators help you determine if your marketing efforts are helping you reach your goals. Example KPIs:
■ Increase website traffic by 25%
■ Increase new clients by 15%
So, if you can see that you've increased your website traffic by 25% and are getting a 15% increase in new client bookings, it's reasonable to say that you're on your way to reaching your goal of increasing your revenue by $50,000 in the first quarter.
Try measuring your progress at least quarterly and annually, if not monthly and annually. Your KPIs each month or quarter will help you figure what you need to adjust in order to meet your long-term goals. If your website isn't generating enough traffic, you may want to adjust the messaging, design or user experience. If you're not attracting as many new clients as you'd like, you may want to try a new customer promotion.
It's also helpful to set up a dashboard for tracking what you measure. A dashboard is an easy-to-read overview of your important data. It should be in a template format, the data can be compared month-over-month, quarter-over-quarter and year-over-year.
Be Realistic
Don't we all wish we had a magic wand or a spell to attract clients? Marketing your salon is doesn't create an overnight fix, but it does get results if you're patient.
Seeing the results of your efforts takes time, but with the right dedication you should start to see the fruits of your labor in 6 to 12 months. In the first few months you may see only a few new clients trickle in, but after a while, you could start booking up for a month or more in advance.
If you ever feel like giving up on your salon marketing plan, keep going. The longer you stay with it, the easier it'll be for you to attract business to your salon over time. Remember, slow and steady wins this race.