How to Write a Business Plan for Your Salon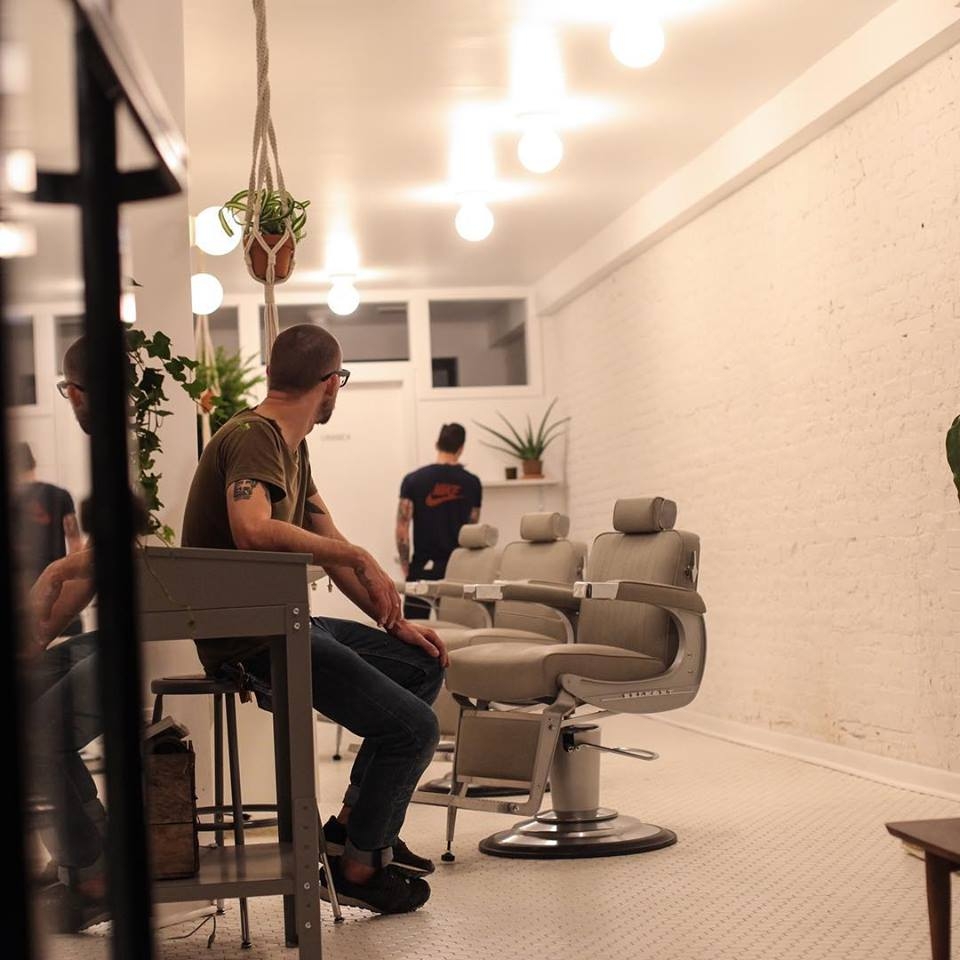 Photo:
Mildred New York
Your dream of opening a salon is finally starting to get some legs. You're checking out spaces on the trendiest street in town, flipping through catalogs of top-of-the-line equipment, and looking for a roster of rockstar stylists. But do you have a business plan?
Stop right there.
It doesn't matter how great your new digs are — without a proper, written business plan, even the most promising salons can go south. Whether you're refreshing your existing salon or opening a salon for the first time, this guide will help you write an effective business plan.
Why You Need a Business Plan
Formulate Your Ideas & Set Goals
One of the most important reasons to write a business plan is simply to get all of your great ideas, knowledge and plans out of your head and organized on paper.
Having your goals in your head just isn't enough. Writing a plan helps you think through potential obstacles and challenges you might not otherwise foresee, and come up with tactics for tackling them.
If you already have an established hair salon, writing a business plan may feel like unnecessary work. But having a set of goals is essential if you're going to successfully renovate your business.
Make Hard Choices
At some point, all salon owners face hard decisions. When you do, you'll wish you had a business plan.
Why? Because writing a business plan forces you to thoroughly define your philosophies regarding marketing, finances, branding and more. Whenever you're in a hard place, you can look to your business plan. What solution matches the goals and tactics in your plan? Which decision is aligned with your business philosophy?
Make a Financial Plan
There are many practical reasons for having a business plan, but the most pressing is that you need one in order to put together a solid plan for financing your new salon or renovation. Whether you're bootstrapping it, using a short-term program like Snap Finance, or thinking long-term with a lease-to-own program, a business plan will help you get a clear picture of your money flow and give investors confidence to invest.
What Is A Business Plan for A Salon?
A salon business plan is a formal, written document that details your business goals. Your plan should include information about your team and company, and an outline of how you plan to accomplish your goals.
The most important thing to remember is to be realistic. Setting goals that are too lofty or too pessimistic can set you up for failure. The best way to avoid this? Thorough research. It's crucial to understand your target market and do a deep dive into expenses in order to make informed projections about your finances.
How to Write A Salon Business Plan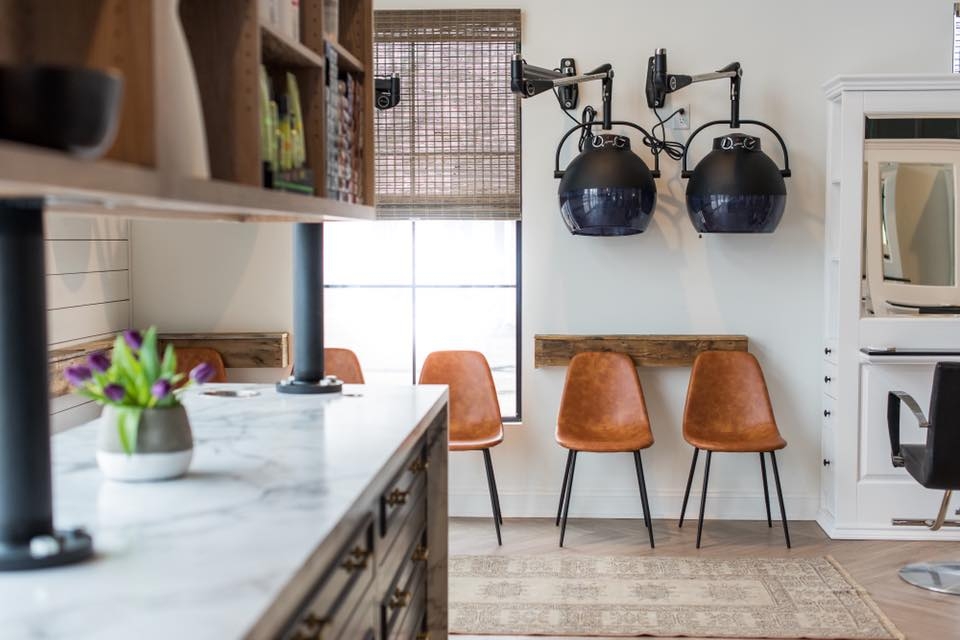 Photo:
Posh Salon & Day Spa
Writing your business plan takes time and a lot of research. You should plan to edit, revise, review and polish your plan numerous times along the way. The final version of your salon business plan should be less than 12 pages and contain the following components:
Cover Page
Executive Summary
Company Description & History
Mission Statement
Management Plan
Marketing Plan
Financial Plan
Sound overwhelming? Don't worry. We'll break down each section, step by step.
Cover Page
Your cover page is your first impression. In the event you should ever need to share your plan with potential business partners or lenders, it's crucial to have a clean and professional cover. Be sure to include your salon name and address, as well as the owners' names and contact information. You may even want to include a table of contents.
Executive Summary
Here's where you summarize the contents of your business plan. You'll want to include a brief background on your company, your goals for the next five years, and five to 10 of your main business objectives. Your executive summary should be less than one page long.
Having trouble? It may help to write your executive summary last, after you've written the rest of your business plan. This will give you a chance to nail down your goals so you can state them clearly and concisely.
Company Description
Think of your company description as your pitch: it gives information about your beauty salon and its history, what services you offer, and what makes your salon unique.
Go into detail about why your salon stands out. How does it appeal to the demographics of your area? Why did you choose this location? How will it serve the community? Where do you see it going in the next five years?
Mission Statement
Your mission statement is perhaps the most challenging and important piece of your business plan. A strong mission statement is able to dictate every aspect of your salon.
Your mission statement should sum up your approach to business, from daily operations and hiring to which products you carry and how you treat customers — all in just a few sentences. Of course, writing one is easier said than done. But once you get it down on paper, it will guide you in all your decision-making thereafter. It will also guide your employees, who should know it, believe in it, and live by it every single day.
Market Analysis

This is an in-depth look at the market you're in. That means researching your local community, surrounding competitors, current trends and your industry at large. You can break this down into three sections:
Market Demographics

- Reach out to your local Chamber of Commerce for more information on your market.

Industry Trends

- Detail current trends and challenges, and how your salon fits in.

Local Competition

- Look into surrounding salons and determine how you'll position yourself to compete for business.
A thorough market analysis not only demonstrates that you've done your research — it also provides invaluable insight as to what other salons are doing successfully or poorly, and how you should advertise your salon.
Marketing Strategy
Your market analysis will serve as the foundation for your marketing strategy. First, define the type of clients you would like to attract. Create a detailed picture of your ideal clients: their age, gender, income, lifestyle, occupations, desires and needs.
Then, outline your position. How will your salon attract those clients? Will it be positioned as a trendy, upscale salon, or a laid-back family salon? How will you achieve your desired position? What sort of advertising, products, events and even interior decor will you need to attract your clients?
Management Plan
What does your management strategy look like? This is your chance to map out your management hierarchy, outline each employee's role and responsibilities, and determine compensation. This should include owners, stylists, front desk staff and service providers.
Financial Plan
This is an especially challenging, but crucial section in your business plan. Creating a detailed financial plan can help you foresee obstacles and pitfalls, refine your cash flow, and get an idea of the month-to-month and year-to-year progress of your salon. Plus, if you're applying for a loan, a bank or agency may use your financial plan to determine your eligibility.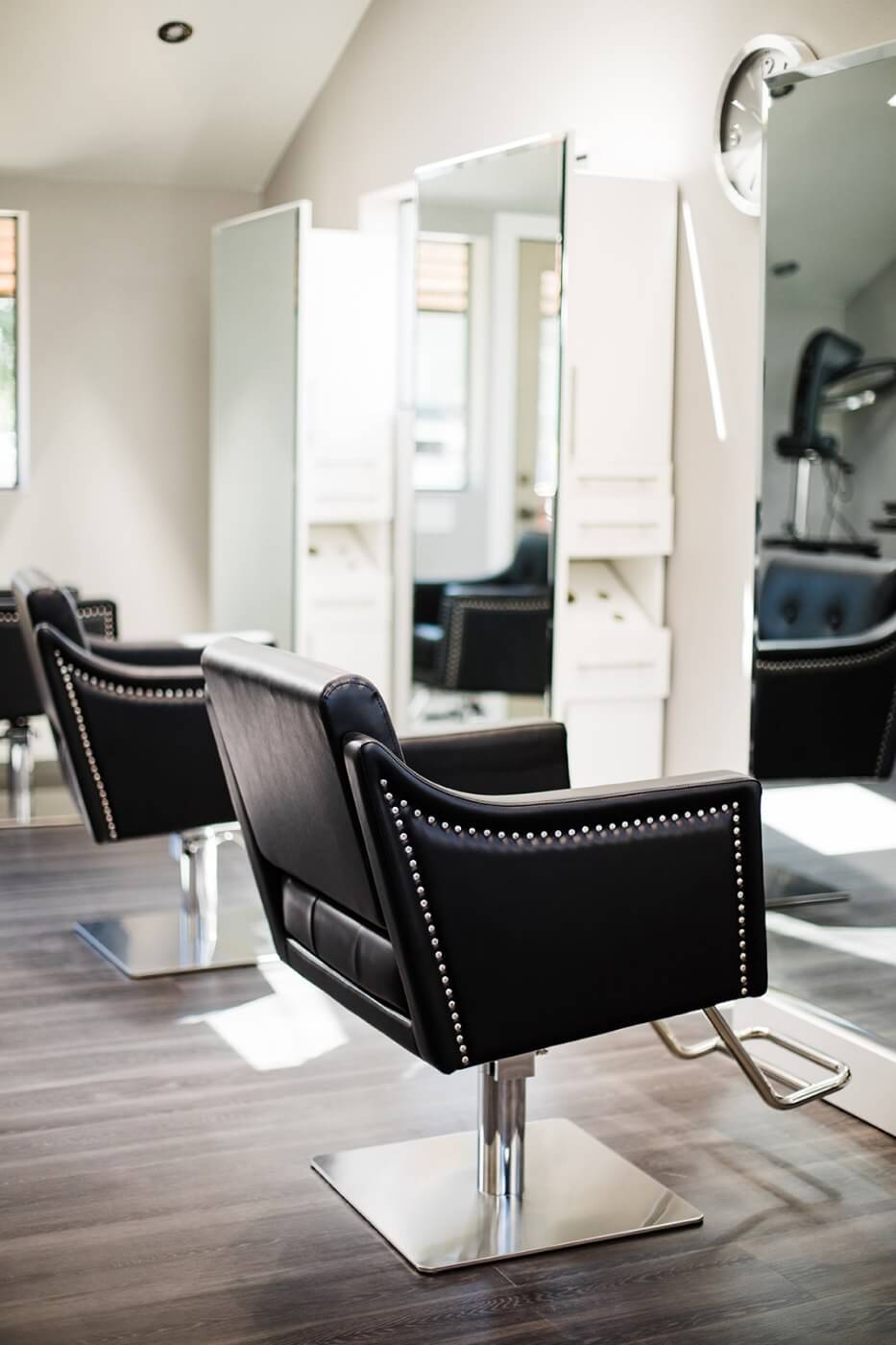 Photo:
Paige Lynn Beauty
You'll need to include the following:
A Sales Forecast

A detailed spreadsheet that projects your sales over the next three years.

An Expenses Budget

An outline of what you'll need to spend on variables like rent, products and marketing in order to reach your forecast sales.

A Profit and Loss (P&L) Statement

A summary of the projected revenues, costs and expenses incurred over 12 months.

A Cash-Flow Statement

A 12-month plan for how cash will flow in and out of your business. Similar to the P&L, except a cash-flow statement also includes loans, loan payments, taxes, personal funds used for business, and any other cash that isn't a direct product of your core business.

A Projected Balance Sheet

Accounts for assets and liabilities that aren't in the P&L (such as interest debt) and predictions for the net worth of your business at the end of 12-months.

A Break-Even Analysis

A three-year prediction of your break-even point — that is, when your expenses (including interest) match or are exceeded by your sales.
Feeling in over your head? You can always hire a CPA to help develop the financial section of your business plan. Getting professional guidance can help you create a strong plan that will set you up for success.
Appendix
Your appendix is where you'll place any other relevant material that you think may help you in the future. This includes resumes, permits, licenses, leases, etc. It's an optional section, but it may help to have all of your documents and ideas organized in one place.
I Wrote My Plan...Now What?
Once you've written your plan, give yourself a good pat on the back. You did it! Now here comes the tricky part: using it.
All too many business owners simply set their business plan aside to be forgotten in the filing cabinet. Your business plan should be your guiding light. Reference it often. Use it to help you make difficult choices, and update it regularly so that it remains relevant. Whatever you do, don't throw it in a drawer never to be seen again. A business plan is an invaluable tool for your salon's growth.
And you spent all this time writing it — so you might as well use it.
Need Help?
Our team of consultants is here to help you every step of the way, from writing your business plan to leasing, designing and furnishing your dream salon. If you need assistance planning for your beauty salon, get in touch with one of our experts!