How to Finance the Cost to Open a Salon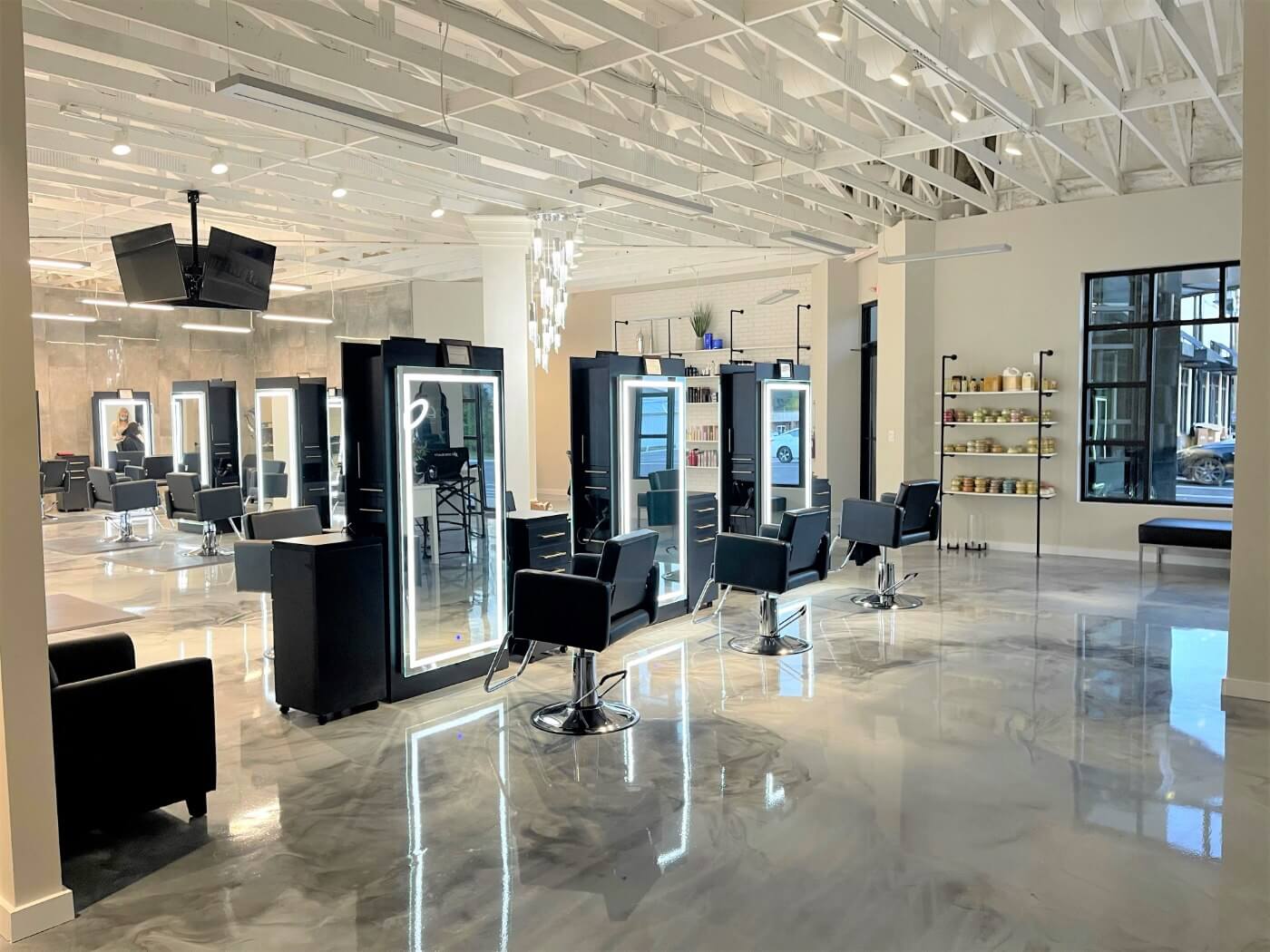 Starting a beauty salon is the epitome of the American dream. From becoming your own boss to building your brand, it's an exciting endeavor—but how much does it cost to open a salon?
Between equipment, furniture, insurance, build-out and more, the costs to open a salon may seem intimidating at first. But with enough planning and the right financing options, you'll be celebrating the opening day in no time. Check out these tips for how to finance a hair salon and make your business a success. And while you're at it, see our checklist for opening a salon.
How much money do you need to start a salon?
While every salon is different, it can cost anywhere from about $10,000 to $200,000 on average to open a salon. That's a wide range, and that's because salon start-up costs all depend on your location, space and renovations, number of employees, and other variables that could affect the ultimate cost. In our experience working with hundreds of thousands of salons over the decades, we've seen plenty of entrepreneurs open a salon for under $10,000 as well, so give us a shout if you need some budgeting pointers!
Factors to consider for lowering costs may include taking over an existing salon to limit construction build-out, purchasing all equipment and furniture as a bundled package from your supplier, and allocating time for DIY projects to help get your shop ready for opening day.
Salon Start-Up Costs to Consider
■ Salon space build out: $50 to $75 per square foot
■ Branding and design: $500 to $3,000
■ Marketing and website: $500 to $10,000
■ Legal fees and permits: $2,500 per year on average
■ Salon insurance: $2,900 per year on average
■ Furniture and equipment: $1,000 to $3,000 per operator on average
■ Styling tools and products: $300 to $700 per operator on average
Salon Space Build Out: $50 to $75 per square foot
Though this can vary greatly based on specific location — see below.
Choosing a space for your salon is about more than just curb appeal — there are also renovation costs and maintenance to consider. Turning a space into a salon can be costly if you need to route new plumbing and electricity for wash stations, dryers, and more. However, if you move into an existing salon or space with a similar layout, your cost of renovations will likely be much lower. When looking for your space, make sure to ask your realtor to keep a special eye out for similar "salon-like" spaces. Either way, be sure to plan carefully before beginning your renovation so that you don't end up spending more than anticipated in the middle of your project.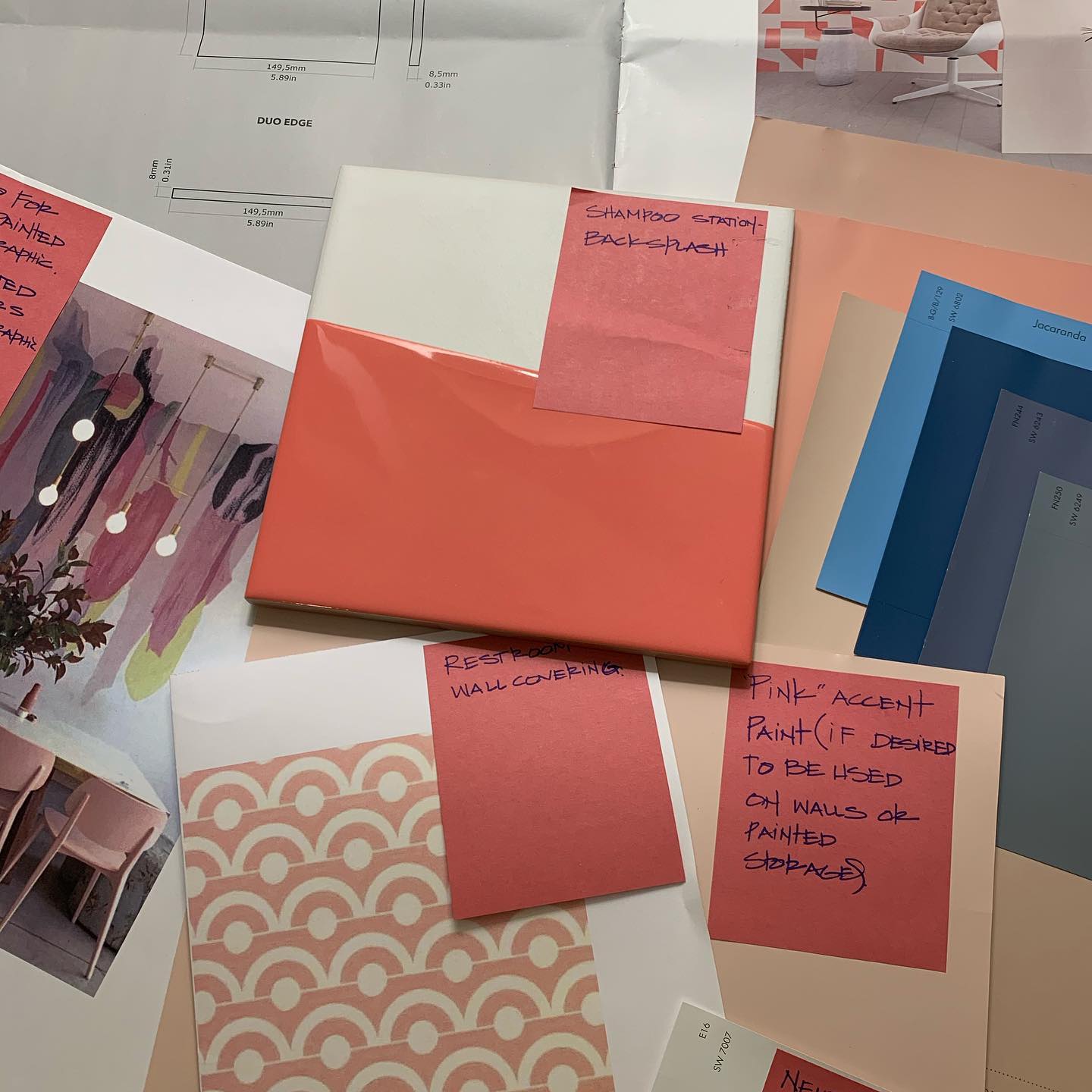 Branding and Design: $500 to $3,000
While you may be tempted to shave costs in this area, think twice before skimping on your branding. The look and feel of your salon can be the difference between a repeat customer and a one-stop shopper. Building a well-designed space with cohesive branding will elevate your client's experience, so consider hiring a professional designer to help you craft your visual branding.
Marketing and Website: $500 to $10,000
In today's digital world, your customers' online experience can be just as important as their in-person experience. It's often their first interaction with you and your brand, so investing in your website can make a big difference. You may choose to host your website on a DIY site builder like Square Space, Wix, WordPress, or Square Online, or invest more to hire a professional to create a site.
Legal Fees and Permits: About $2,500 per year on average
Between application fees, permits, and legal assistance, there are several preliminary steps you'll need to take before responsibly starting your own salon. Most of these fees are one-time costs, but vital for the safe opening of your shop. Be prepared for these costs, as well as the time it may take to process any permits. Permits can move slowly, especially if your local office is already overwhelmed.
Furniture and Equipment: $1,000 to $3,000 per operator on average
From waiting room furniture to styling chairs, shampoo bowls, manicure and pedicure equipment, and more, the costs of equipment can add up. You may be tempted to cut costs in this area, but investing in high-quality furniture and equipment can be wise in the long run. Not only will you have higher quality furnishing, your equipment is likely to last longer, meaning you won't have to replace expensive, high-use items as often.
Do your research when it comes to selecting an equipment provider. Google reviews will tell a lot about a company's track record and performance. Don't forget to ask your provider about salon package pricing as well. When buying multiple items for a new shop, discounted salon equipment packages are important to inquire about.
Salon Insurance: $2,900 per year on average
To open a beauty salon, you'll need to be insured. This typically entails general and professional liability insurance, workers compensation, and commercial property insurance at the very least. Looking into multiple insurance policies can be overwhelming, but some companies provide a business owner policy that bundles your insurance needs at a more affordable price.
Styling Tools and Products: $300 to $700 per operator
When you're looking at big-ticket items like equipment and renovations, it's easy to forget about the little things. One of the biggest salon start-up expenses is styling tools and products. From scissors and shears to shampoos and nail polish, be sure to account for the smaller details in your budget.
How to Finance a Salon
When opening a salon or expanding your business, there are a number of ways you can fund the costs. How you choose to finance your salon will largely depend on your unique circumstances. These are some of the top financing options for salons to consider: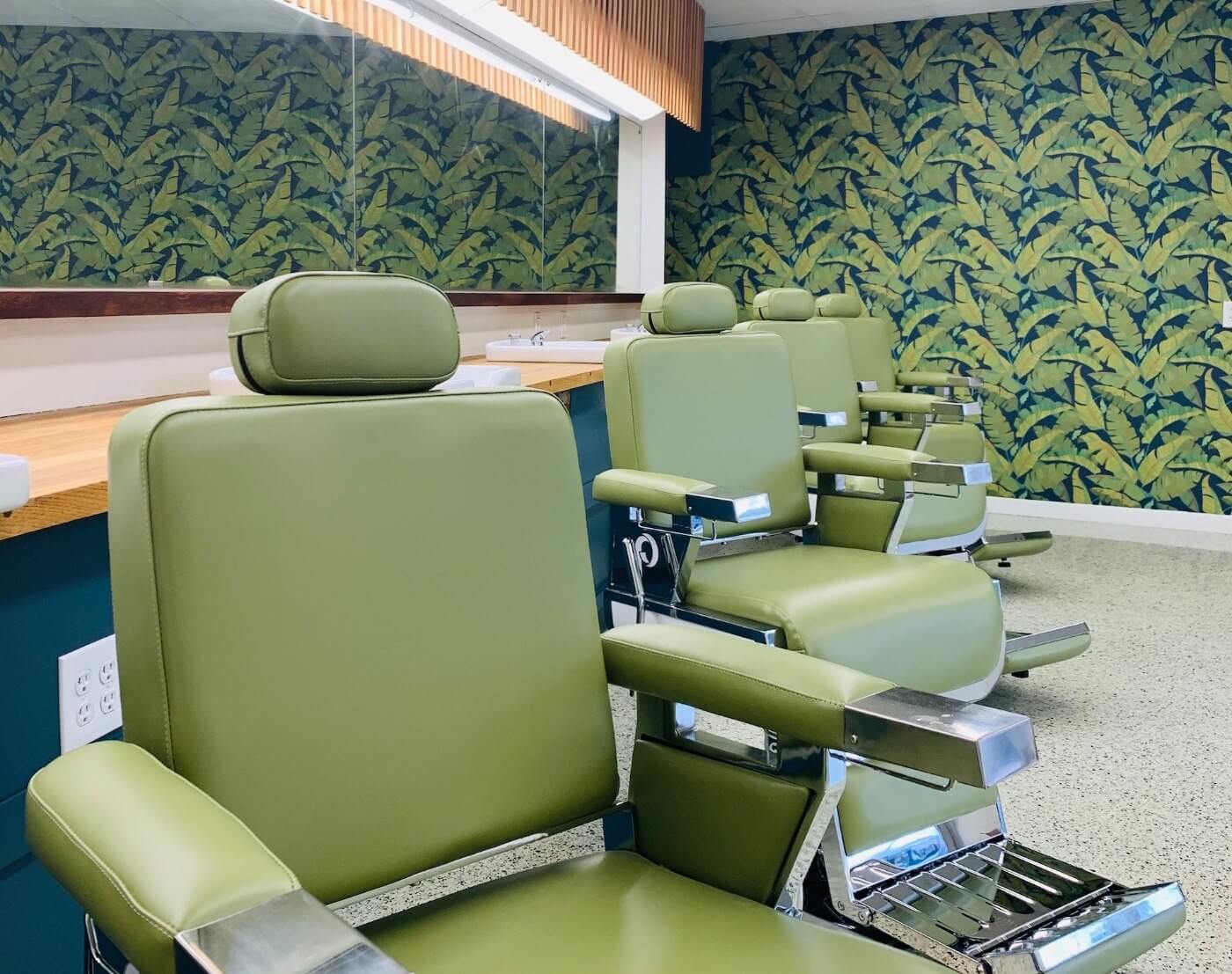 Personal Savings
When possible, cash-flowing your business so that you can start debt-free is an excellent option, but it's not available to everyone. Even if you do have enough in savings to get started, you still may want to consider supplementing your spending with some financing options. That way, you can build your cash reserve and use it to invest in avenues that can't be financed. When you use financing to purchase equipment and big-ticket items, you can use your savings on expenses that help spark business growth, like marketing and payroll.
SNAP Financing
If credit history is an obstacle for you, a financing program like SNAP financing can give you a leg up on salon start-up costs. From equipment to furniture, you can use SNAP to cover up to $5,000 with no credit history needed and zero financing fees. Not only can this method help you generate income faster and increase your cash flow over time, but it can also help you build your credit score and open the doors for future opportunities.
Business Credit Card
While starting your business debt-free is ideal, it's not an option for everyone, and that's where business credit cards come in handy. In fact, they even have a few benefits that cash-flowing doesn't. Not only can you get points and rewards from using a credit card, but you can also build your credit. Meanwhile, you can stash some cash for other, more immediate expenses that are cash-intensive.
Lease Financing
Like SNAP, lease financing is another great way to get your new business off the ground while building your credit. Instead of paying for everything upfront, you can lease salon or spa equipment and furniture, gradually making payments until you own it. Some lease-to-own programs even offer flexible payment schedules, multiple buy-out levels, and may even be tax-deductible.
Family and Friends
Some salon owners are lucky to receive a gift or a loan from friends and family to help get their business off the ground. However, mixing finances and family can quickly turn sour without the right measures in place, especially if you're taking out a loan. Should you take out a loan from a loved one, be sure to draw up a written contract, just the same as you would with any other lender. This will help keep clear boundaries and give you guidance to look to in the event of a disagreement.
Investor Funding
One option for financing a beauty salon is raising money from investors in exchange for a share of equity in your company. An investor can offer valuable advice and guidance for your business, but you may have to give up some control of your business.
SBA Loan
If you're looking for financing with a low-interest rate, an SBA loan is an excellent choice. An SBA loan is provided by an individual lender and guaranteed by the Small Business Administration. These loans can move more slowly than other, more immediate financing options, and usually require better credit. However, their small business-friendly terms are a major plus for salon owners.
Top Financing Challenges for New Salon Owners
Lacking an Overall Budget and Business Plan
If you haven't planned your budget and your business model, now is the time. Creating a business plan for your salon is the first step in determining how to structure your financing and how much money you'll need and over how many months or years.
If you haven't created a business plan yet, see our guide to writing a salon business plan to get started.
Starting with Low or No Credit
Having a low credit score or no credit score at all can pose problems with starting your own business, disqualifying you for financing, or skyrocketing your interest rates. But don't lose hope!
If your credit history is non-existent or less than stellar, there are options for you. You can start by strengthening your credit in advance. Start building your credit in the period leading up to your business venture so that you can get the lowest interest rates possible. You can also finance your business with SNAP financing, which requires no credit to get started.
Not Understanding Your Financing Options
With so many ways to finance, it can be difficult to decide which option is truly the best for your salon. The different options can be overwhelming and confusing in trying to decide which option is best for your specific scenario. If financial planning is not your cup of tea, it may be worth turning to a professional who can give you guidance and recommendations for the best financing options. This leads us to our next topic...
Not Asking for Help
The right financial partner can help you budget, provide industry advice, and help you wade through the many financing options available.
But, a word of caution: there are plenty of places to source financing, and not all of them will be the right fit for your business. It's best to choose a partner that specializes in salon or barber financing. Not only do they have an understanding of your financial options, they know the ins and outs of the beauty industry like no other lender.
Finding a Mentor
There's no better source of advice than someone who has walked in your shoes. Whether it's an old friend, a networking connection, or a professional advisor, seek out guidance from someone who has a wealth of experience in the salon industry. They may be able to help you avoid missteps and better understand all your options