Opening A Salon: Everything You Need to Know
After months or years of deliberation, you've finally decided to make your dreams a reality and open your very own beauty salon. But between choosing your business structure, mapping out plumbing, and much, much more, getting started can feel more like a nightmare than a dream come true.
The good news is, you're not alone. It's normal to feel overwhelmed when you're starting your business. The even better news? We've got a comprehensive guide to make things easier. Below are eight steps to opening a salon, from choosing a name to planning your grand opening day!
Salon Opening Checklist
Take the stress out of trying to remember everything you need to open your dream salon with our Salon Opening Checklist. We'll help you keep track of everything you have done and still need to do throughout the process.
Download Salon Opening Checklist
Salon Opening Planner
Stop worrying about when you should be doing what as you prepare to open your dream salon. Our Salon Opening Planner lays out everything you need to do during the 12-weeks leading up to your grand opening!
Download 12-Week Planner
How to Open a Salon: Step-By-Step Guide
Our PDF guides above give you a detailed look at all of the things you'll need to do to open your salon. The following steps will help guide you through the checklist and get you smoothly to opening day:
1. Plan & Establish Your Business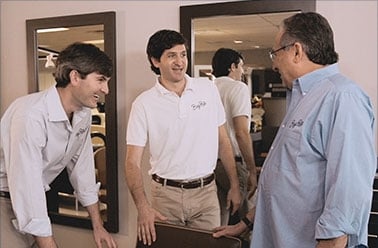 A successful salon starts with solid business foundations, from your branding to your business structure. Odds are you've already been daydreaming of your brand identity, which includes everything from your salon's name to its logo and interior decor. Get creative and dream up a brand that's cohesive, luxurious, fun and unique. Then start searching for a location where your salon is a perfect fit.
Once you've established the fun stuff, it's time to get business savvy. You'll need to create a business plan, research the requirements to open a salon in your location, these vary by state but we've included a list of these requirements here. Next you need to obtain the necessary licenses in your area, as well as apply for tax IDs. The business structure you choose will affect your taxes, so it's important to do thorough research before setting everything down in stone. In conjunction with your own research, always consult a tax professional to help you make your final decision to ensure that you are fully aware of all tax implications involved.
2. Salon Location & Operation Setup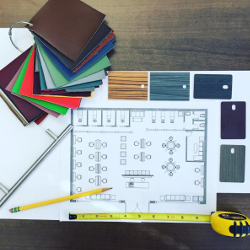 Once you've chosen a space and signed your lease, it's time to start preparing your business for day-to-day operations. That means creating your salon layout, mapping out electrical and plumbing and getting your utilities set up. You'll want to start making renovations far ahead of time to give yourself room for any road bumps that might arise before opening day. Our 12-Week Planner will help bring you from an empty building to your grand opening!
3. Purchase Your Salon Equipment
Time to start making your dream a reality! Research and order major equipment like shampoo sinks, styling chairs, salon stations and more at least 8 - 12 weeks prior to your grand opening to ensure that you have plenty of time for set up and unplanned obstacles. While some items may take less time to receive, it's always better to be safe, than sorry! Be sure to cross-reference the number of stations, sinks and other pieces of specialty equipment that you are ordering with the requirements for your salon permitting/licensure. For a full list of the equipment you'll need, check out Step 3 on our Salon Opening Checklist below.
4. Establish Your Core Values & Start Hiring
While you wait for renovations to be completed and equipment to arrive, it's time to start hiring for your salon. But before you place that help wanted ad, you'll want to establish your salon's core values.
Having a strong business philosophy is crucial to success. Your core values are what your company stands for, where you want it to go in the future, and the experience you want both your customers and employees to have at your salon. When you have difficult business decisions to make or you're not sure what to do next, those core values will act as your guiding compass.
They'll also help you during the hiring process. As you interview stylists, you want to find people who believe in and will support your core values as your salon grows.
5. Install Salon Equipment & Get Inspections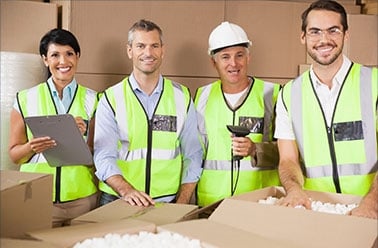 Once your salon equipment starts to arrive, it's time to start installing it and preparing for inspection. Before you begin, it's a good idea to reach out to local authorities to see if they have any resources to help you prepare for your inspection. This will help you make sure you're fully prepared for the inspection after everything is installed.
As you begin installation it's important to remember to always leave plenty of time for any issues that are sure to arise during installation and to always use professional, licensed plumbers, electricians and handymen for your installation. Read reviews and ask around to help ensure you're using reputable companies for your installations.
6. Get the Word Out About Your Salon
From social media to newspaper ads, there are a million ways to advertise your salon's opening, and you'll want to take advantage of as many as you can! But before you place any ads, it's important to make sure you have your salon's website created and that it's easily found on search engines.
Once your website is up and running, start spreading the word. Set up a Facebook page, put your business on Yelp, post flyers at coffee shops and other businesses and place ads for your salon's grand opening in the local paper.
7. Take Care of Finishing Touches
Opening day is right around the corner! With your equipment installed and renovations complete, it's time to get all the details in order.
Set up your product retail displays, arrange your stations, hang your wall art and make sure your towels match. Everything in your salon, no matter how small, is a part of your brand. For a complete list of final touches, go to Step 6 on our Salon Opening Checklist.
8. Opening Day
Cut the ribbon and pop the champagne -- your salon is ready for its grand opening day!
With amazing stylists, strong core values, the right equipment and some elbow grease, your salon will be set up for success.
For more information on planning and opening your own salon, download our Salon Opening Checklist and 12-Week Salon Planner for free. Ready to get started? Reach out to our team for personalized help opening the salon of your dreams!

Legal Requirements to Open A Salon
The legal requirements to open a salon, such as licenses, tax IDs, and permits, vary by state so it's important to do your research to make sure you have everything in order to open as planned. The most common requirements to open a salon are:
• Salon Name. You've no doubt had a name for your salon since it was merely a daydream. However, some states have requirements that you'll want to be aware of, such as requiring "Salon" to be in the business name.
• Bill of Sale/Lease Agreement. Many states require you to secure a space before you apply for a salon license. Make sure the space you choose is properly zoned to be a salon and that its legal occupancy fits your business needs before you sign on the line.
• Tax IDs. Getting a State and Federal Tax ID is something to check off of your list early on. These will often be required for many subsequent permits and applications, so it's best to get them right away.
• Permits for Construction. Depending on the extent of your renovations, the required permits for your build-out will vary. Many states require licensed contractors to file certain applications, so lean on your contractor(s) for advice here.
• Certificate of Occupancy. In some cases, you'll be able to pull this from the local records. In other cases, you may need to file for a certificate of occupancy if your space doesn't already have one or if you are conducting major renovations.
• Proof of Inspections. A smooth inspection is critical to getting your salon open on time. We recommend reaching out to your local inspectional services office to find out all of the requirements you'll be measured against so there are no surprises on inspection day.
• Cosmetology/Salon License. This can be called something slightly different depending on the state you're in, but this is one of the most important legal requirements to open your salon. Virtually every salon is required to have a cosmetology license of some kind.
• Business License. It is customary in some states to require a general business license in addition to the license mentioned above.
• Proof of Continuing Education. In addition to the license for your salon itself, some states require separate proof that your licensure is up to date and that you, the business owner, are current on safety and sanitary standards.
• Salon Insurance. In addition to being a legal requirement in most cases, insurance provides peace of mind and protects your investment. Learn more about why you should get salon insurance here.
• Miscellaneous. Sometimes you'll need specific permits for site cleanliness (dumpster placement) or approvals for exterior signage. Think through all of the services your salon will offer and confirm that you have the necessary legal requirements in place. Whether you are thinking about bringing on an esthetician or offering a glass of wine with your services, you may find that you need to file a little additional paperwork.
As mentioned above, the specific requirements to open your salon will vary by region. We recommend carefully reviewing all applications and inspection requirements issued by your state and local government at the start of this process so that nothing surprises you along the way!
Need help? Our experts have seen it all and they are happy to answer any questions you may have. Contact us today.