Tips for Opening a Salon Suite Facility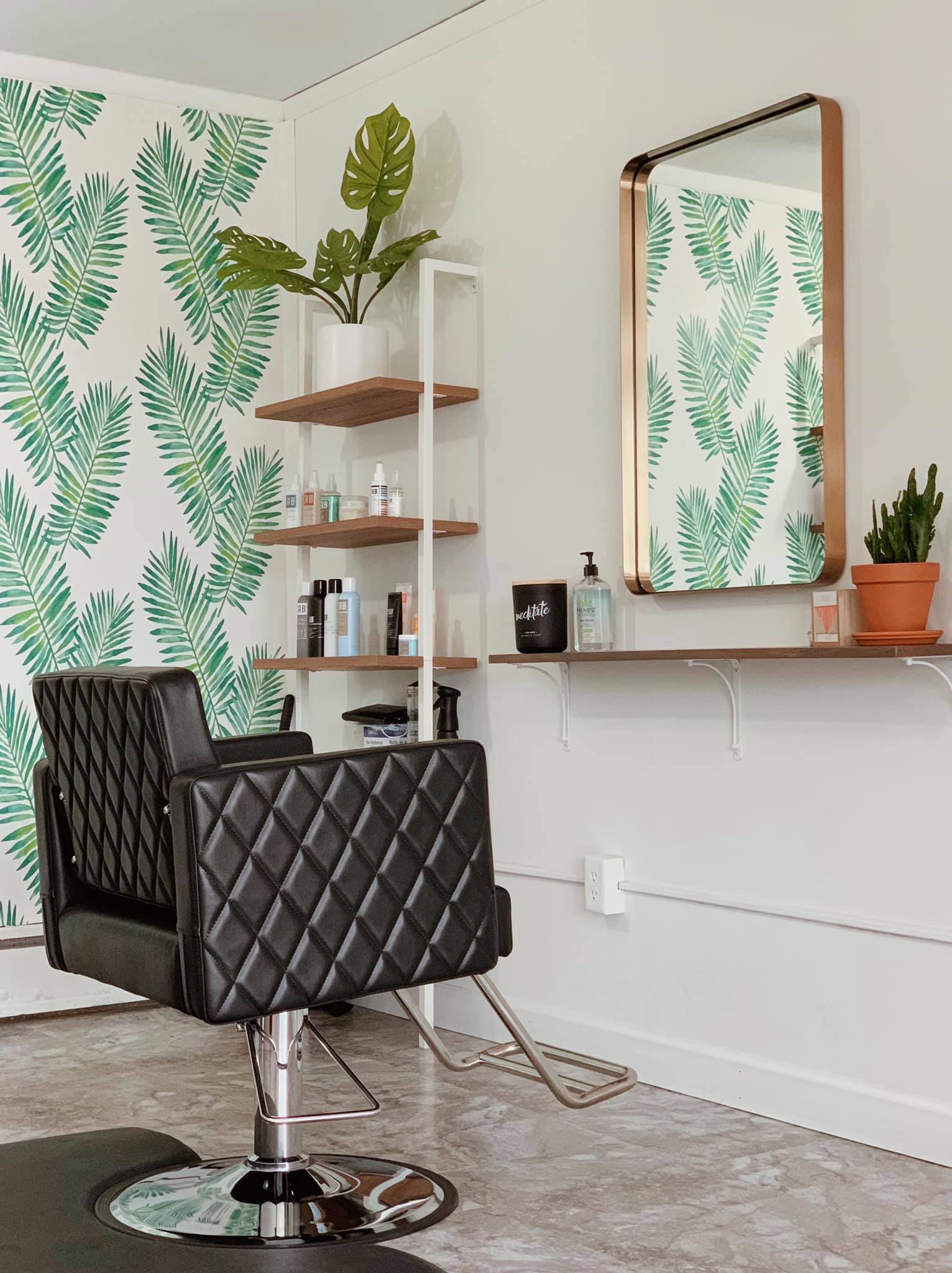 Starting a salon suite business can be a profitable, low-maintenance, and fun option for your real estate portfolio. The beauty industry continues to grow globally, while high-quality salon suites are appealing to upcoming stylists looking to separate work and home life. Those investors looking for passive income from renting space can consider salon ownership as a great option.
Common Questions About Starting a Salon Suite Business
How does a salon suite business work?
Salon suites are mini salons that are designed, built, and equipped to be rented to stylists looking for a turnkey business solution. What makes salon suites unique is that each tenant essentially owns their own business, but without the burden of funding and managing the buildout and maintenance of their space. This model is attractive to stylists that are currently operating within a larger salon and want to take the next step in their career and enjoy the freedom of running their own shop.
Suites can be rented out to certified hair stylists, estheticians, or nail technicians, depending on the layout and equipment provided. Sometimes stylists are hired and managed by a salon manager rather than the owner, but often owners allow each stylist to operate as an independent business, which doesn't need to be managed.
How much does it cost to open a salon suite facility?
Most commonly, with space already secured, it can cost anywhere between $10,000 to $200,000 on average to build out a salon suite facility with prices going up to between $550,000 to more than a million for opening with franchises.
But of course, the answer to the question, "how much investment is needed to open a salon suite facility?" is that, it depends. Real estate, lease terms, customer prices, and upkeep prices can vary wildly, and there are quite a few salon start-up costs to consider, such as branding, marketing, salon equipment, legal fees, insurance, and products. An owner might forgo marketing or products but invest more in the quality of equipment, for example.
How much do salon suites make?
According to Comparably, salon owners make on average $74,699 of semi-passive income in the U.S., with variables including location being possible factors. Hair stylists themselves tend to make on average $27,630 per year according to the U.S. Bureau of Labor Statistics.
Roughly 92 percent of the income in a salon is generated through the traditional fee-for-service revenue model, but there are always other creative ways to earn more as the business owner. For instance, your renters can sell subscriptions to customers for a certain number of treatments per month, charge for no-shows, or sell specific haircare products can also lead to profits for the business.
How much do salon suites make?
The most attractive element of a salon suite business is its ability to provide its renters with their own space to create their own salon business without committing to more of a financial burden of a traditional standalone salon. Additionally, many stylists with a long-standing book of clientele don't wish to also take on the management responsibilities of opening a bustling salon with multiple stylists. Salon Suite gives those stylists the ability to rent their own space for their own book of business, to come and go as they please – offering the ultimate flexibility.
Top Considerations for Building Profitable Salon Suites
For newcomers to this part of the beauty industry, it is important to understand what stylists are looking for in a workspace. A salon suite is, after all, only going to be successful if it attracts a successful stylist to rent it. After over 85 years of helping salon owners open and equip their businesses for success, we can tell you the top three things stylists want in a space.
1. They want good equipment.
Yes, stylists want chic furnishings that will match their overall vision, but it's also about quality. High-quality equipment is more appealing to both stylists and their clientele. Customers getting a premium service want a comfortable chair that they can relax in. Busy stylists want equipment that is ergonomic and easily adjusted to meet their needs. The right equipment can often come with a higher price tag, but it is a worthy investment in terms of the rent you can charge, and lower lifetime maintenance costs. Durable equipment will also help keep the space attractive to renters for years to come.
2. They need their layout to maximize earning potential.
Layout is key. A salon suite generally only has space for a single operator, but that doesn't mean the space should only accommodate one client. Many investors building salon suites will go for a minimalist layout, forgetting that a tight footprint can choke earning potential. A stylist offering color services will
want a place for clients to process that isn't their main styling station — that way they can fit in another service like a men's cut in that time. A waiting area shouldn't be overlooked, either. If the stylist is running behind, they don't want to ask their client to wait in their car or stand awkwardly near the door.
3. They appreciate a little help.
As a salon suite owner should help find ways for renters to be as profitable as possible. That might mean selecting a location with ample parking or high volumes of foot traffic, or investing in solid equipment as mentioned above. But it also means showing them that you will be a responsive partner in their endeavor, be it in the form of marketing the development to amplify their visibility, making contact information for maintenance readily available to limit potential downtime, and so on.
Key Initial Steps When Opening a Salon Suite Facility
1. Commit with a business plan and find your stylists.
Opening a salon studio facility is not too dissimilar to opening any other business. Before you begin, consider the clientele, competition, branding, and how you will connect with stylists.
Luckily, quite often the stylists will bring their own customers and clients with them. If you'll be bringing in new, less-experienced stylists, they may need more help marketing themselves. If you'll be bringing in established stylists, they may want help advertising their transition to the new space, such as having business cards with the new address. Usually, stylists lose anywhere between 10-20% of their clients when they move to a new salon suite, and helping them mitigate the change will begin a great business relationship!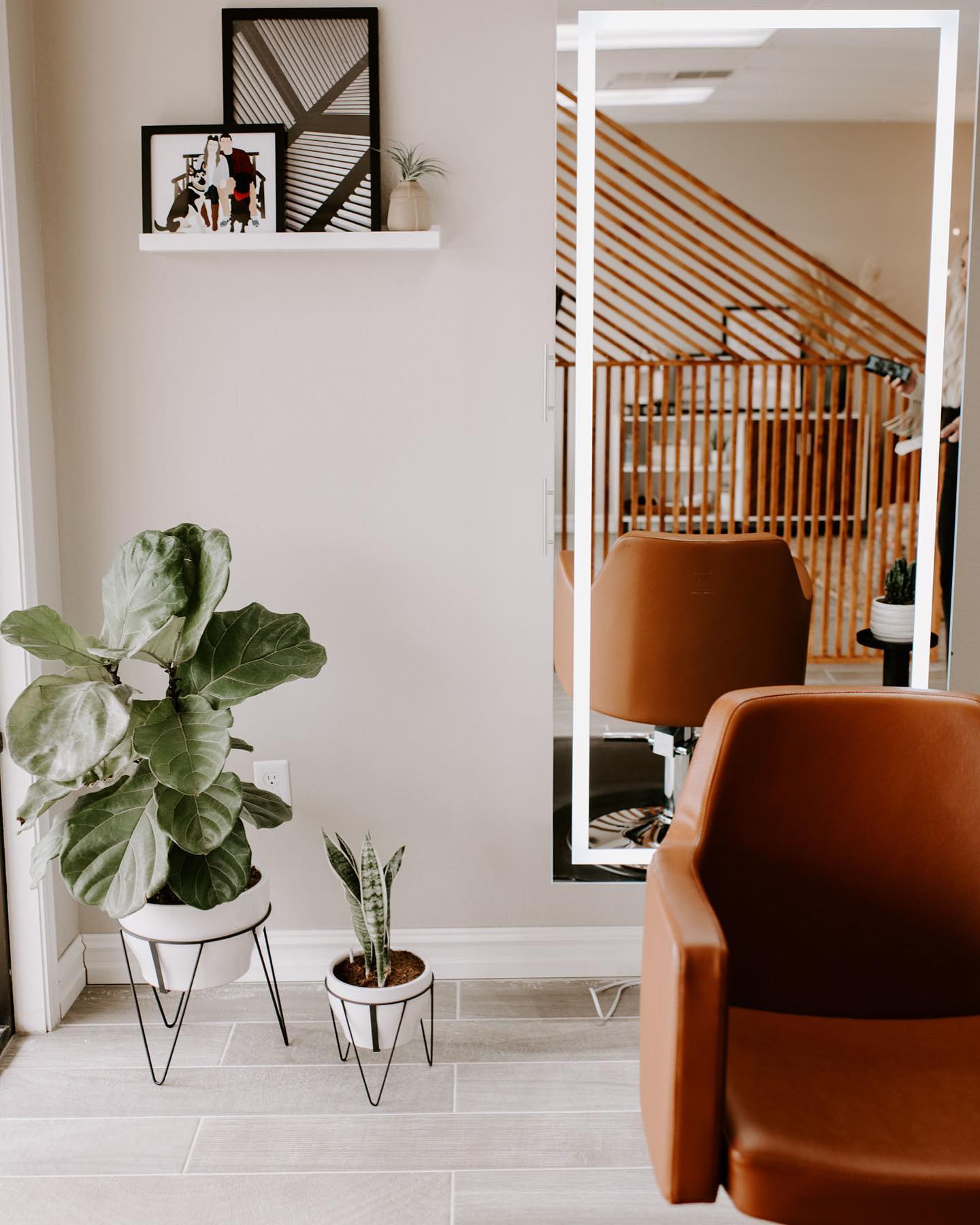 2. Make sure you have a good location.
Location is key in starting a successful business. Starting a salon suite business isn't possible for every location or piece of real estate, however. For example, it's recommended that your location has the following:
■ A lobby or reception area
■ One or two bathrooms (often as legally required)
■ Nearby parking for clients
■ Quality water and plumbing
■ Inspections, coding and permits
■ Decent HVAC equipment and ventilation
■ Access to laundry facilities (optimally)
■ Convenient commutes for stylists and customers
■ Good visibility (on "main street")
Find a balance between rent and location – sometimes it pays off to go with a better location with a little higher rent.
3. Tackle your legal liabilities.
To properly open a salon suite facility, it's important to tackle any legal hurdles up front.
■ Business License – A business license is necessary when renting and opening a salon suite. Contact local government agencies to start the process.
■ Cosmetology State Board Requirements – You will likely have to set up an appointment for the state board to come visit your new salon studio to check that you have properly implemented all their requirements. Make sure that you know what the requirements are ahead of time, such as sanitation and licensing display.
■ Professional Liability Insurance – When opening a salon suite, it is important to protect yourself and your business from claims and lawsuits, and professional liability insurance can help pay for lawyers, certain damages, and civil suits.
4. Create a salon suite rental agreement.
Renting a salon suite is much like renting to any other business tenant. You'll want to map out terms, lease duration, and rental fees.
5. Set the facility's standards/guidelines.
Hair stylists already should know their standard business practices and the safety standards of the cosmetology industry, but a salon suite's owner, will likely need to iron out the shared-facilities guidelines before being able to attract renters. Now with multiple options, stylists are looking for facilities that offer the best amenities for their clientele. Keep this in mind when setting guidelines for your facility.
6. Design your salon suite layout.
Never underestimate the power of interior design when it comes to earning on high-quality salon services! Prices can go up considerably just via the quality of the paint job or the softness of the chairs. Spend some time looking at hair salon suite ideas, and never forget to talk to your stylists about what they'd like to see as far as design and functionality.
Depending on the services your ideal renters would provide, you will need a variety of salon equipment. Do you want a coordinated salon furniture package? Do you have salon chairs, a station, reception seating, a dryer, and a backwash unit? When deciding on your hair salon studio furniture, consider the textures, patterns, colors, and cohesiveness of your equipment.
Learn More About Owning Salon Suites
One final tip is that many landlords and real estate businesses end up owning salon suites in multiple locations and cities. After opening and judging the profitability of your first business, this model can be improved and changed as you move across cities.
The Buy-Rite Beauty family has been in the salon and spa business for three generations and are always ready to help assist you and your business. Opening a salon suite comes with its challenges, but also allows you to earn passive income with low maintenance in a fun and ever-growing industry.
If you would like more guidance on how to open your salon suite business, connect with our team.