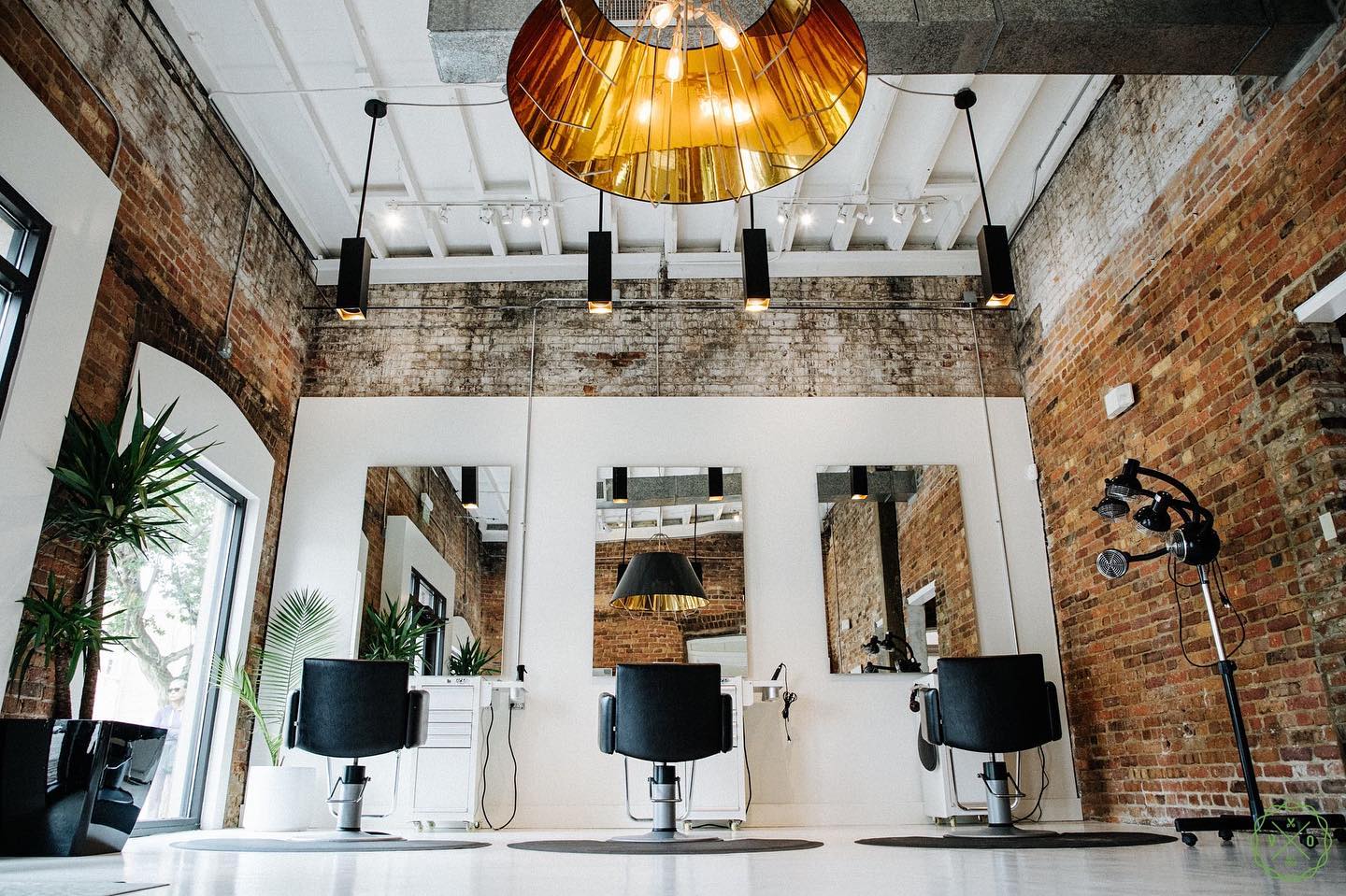 When you open a salon, barbershop, or spa, you'll make about a million decisions along the way. From your planned service offerings, to the aesthetic, to the business name itself, each choice you make brings your dream closer to being a reality. But perhaps the most important decision of all is choosing the location for your salon.
There are a lot of factors that go into finding and locking in the perfect location for your salon, which is why we've put together this guide to help you along the way.
How to Choose a Salon Location
Looking for a location can start in a number of ways. We have worked with owners that partnered with realtors to do city-wide searches for a space and others that have simply walked by a building with a For Lease sign in the window and gotten lucky. No matter how you find it, these are some factors that should be considered when choosing your salon location:
1. Think location, location, location… but really. This old adage should be your north star when you are looking for a salon space. Here are questions to ask yourself to determine if this is a good location for your salon:
■ Think about the neighborhood you want to be in. Does your client base come to this part of town already? Does the feel of the neighborhood complement your planned salon atmosphere?
■ Consider how accessible the location is. Is it easy to get to by car or public transit? If your clients will likely be driving, is there enough parking nearby? Are there handicap spaces to ensure accessibility for all of your clients?
■ Weigh your need for visibility. Are you going to be reliant on foot traffic, or will you bring a mature clientele with you to this new location? If you are counting on exposure to bring in new clients, the premium of a central location could be worth the investment.
2. Decide if you're looking for a full build-out or renovating an existing salon. A complete build-out offers you the most design and flexibility in your salon layout, and a landlord usually grants you 1-3 months free of rent during your construction timeframe. The benefit of renovating an old salon is that you'll save a lot of money by using the existing plumbing and electrical — which can become very expensive. Renovating an existing salon can also help you save time on construction, getting you to opening day that much faster.
3. Do your homework. Before you see a space — and certainly before you sign on the dotted line — make sure it is zoned to be a salon. There are a ton of horror stories from salon owners that signed a lease, went to apply for a permit, and could not obtain the permit due to zoning regulations.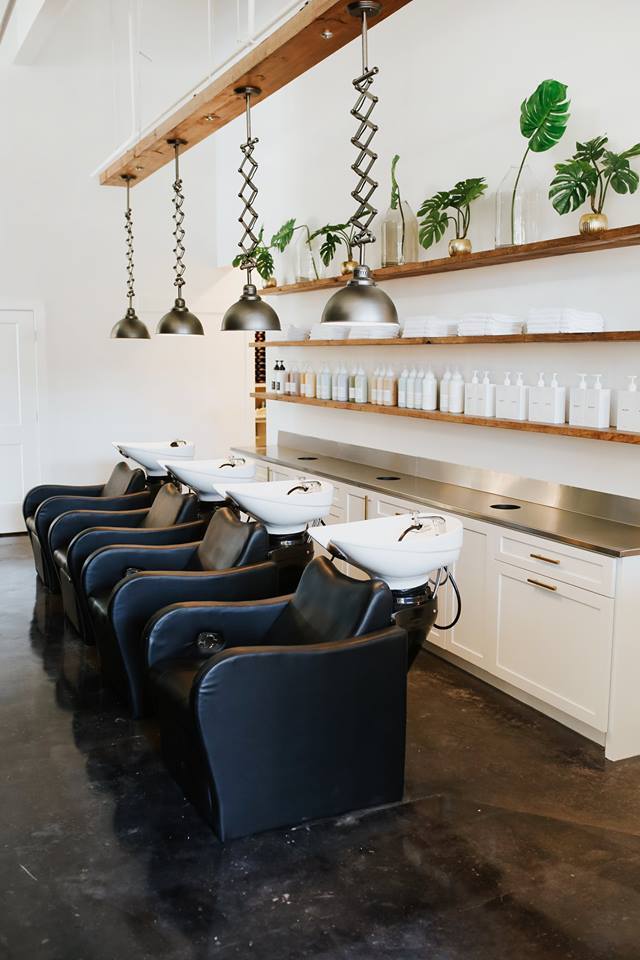 4. Scope out the competition. Looking at the nearby competition will help you determine if the location is right for you. If there are a lot of salons and/or barbershops nearby — especially ones that would attract a similar clientele — this may not be the spot you want.
5. Come to your showing prepared. A realtor is not mandatory but highly recommended. They will know what questions to ask that you may not be aware of, and they can help negotiate the best deal later in the process. Whether or not you use a realtor, here are some things for you to bring to every showing:
■ A pen and notebook with predetermined questions you want to ask. This will also serve well to jot down measurements.
■ A measuring tape. You should always ask for a set of blueprints to understand what exactly you are leasing (don't just take someone's word for it!), but taking a few measurements while you are in the space can help you determine if it will suit your needs and fit your desired equipment.
■ A camera or your cell phone to take pictures and videos of the space. If you are deciding between a couple of spaces, you'll appreciate having good visuals to reference. You may also want to snap a couple of photos of quirky spaces or spots where you took measurements.
6. Determine if the space is right for you. Look at the bones of the space and try to envision your salon there (this may require some imagination if you're looking at an empty suite or a terribly dated salon). Remember that aesthetic changes like fresh paint, the perfect salon equipment, and the right salon layout will go a long way. Take note of the things that you can't change, like the exterior of the building or the presence of great natural light. Natural light will not only help brighten the space for employees and customers, but it also assists with seeing changes to hair color after a service.
7. Be pragmatic. It is easy to get swept up in the possibility you see in a space, but be sure to keep one foot on the ground. Look for potential big-ticket issues like an aging air conditioner unit. These types of problems can become very expensive to fix or replace, and landlords are not always on the hook to cover or share the cost.
8. Don't forget about the square footage. Ask yourself, is the space big enough for you? It is best practice to allow for at least 100-150 square feet per operator or employee, but check to see if a determined building occupant load dictated by fire and safety codes could impact your plans. Also, try to think about the goals you set out in your business plan — will this space allow you to grow with your business?
Signing Your Salon Lease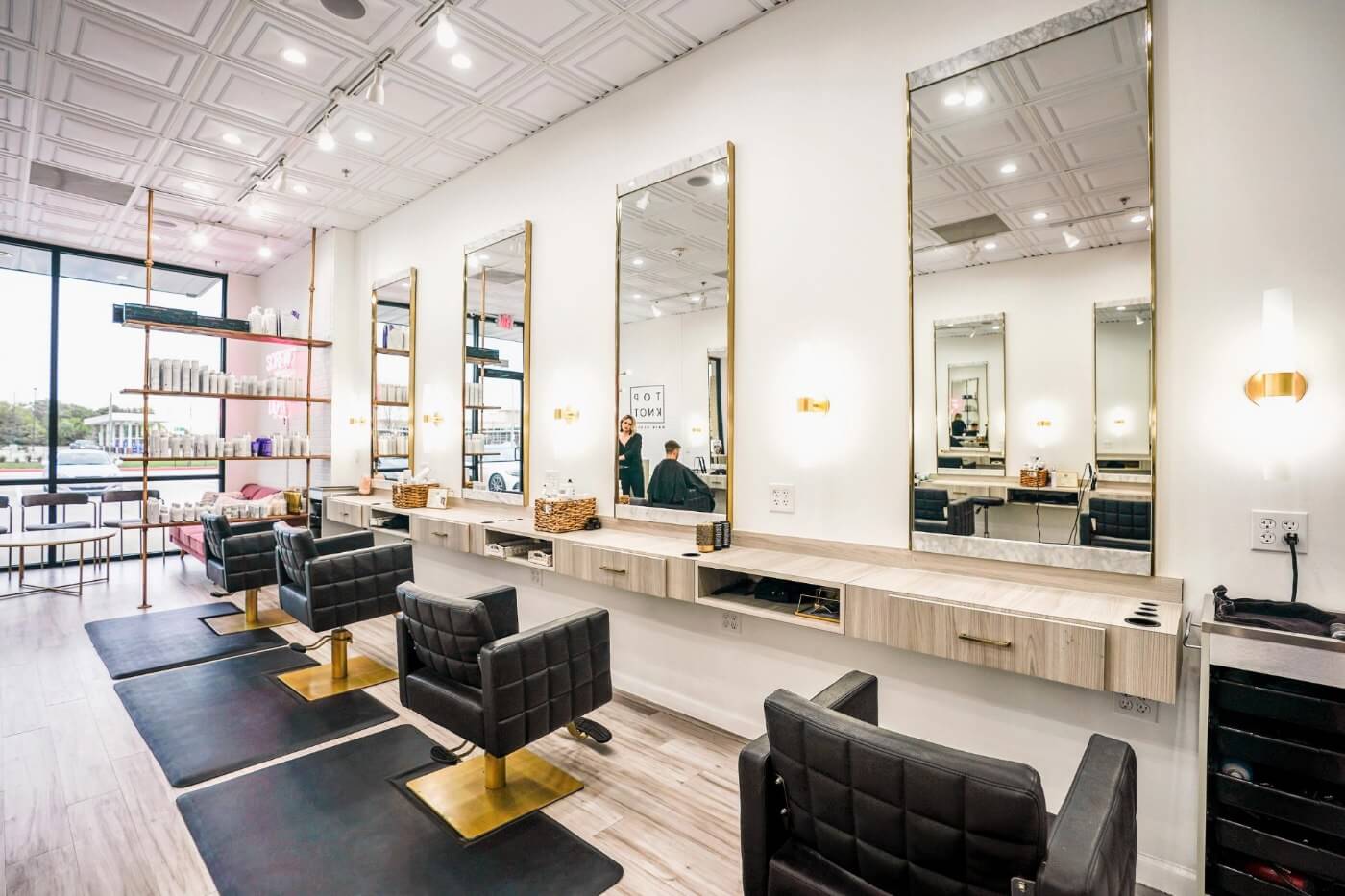 Once you have found a salon space that you're interested in, you'll have to dig into the legal nitty-gritty of your lease to make sure you set yourself up for success. Of course, not everyone leases their business space; some owners prefer to buy their space. This decision to buy versus lease your commercial space is largely based on the owner's financial situation. Purchasing the space itself will eat up capital up-front and require more responsibility for managing the building and property. The obvious benefit is then having the space as an asset that should appreciate in value and the autonomy you'll have while operating within the space.
If you do decide to go the route of leasing a space for your salon, there are some key considerations to keep in mind. If this is your first business lease, you'll find it is a bit different from any residential leases you may have signed. Below are some steps and advice for navigating the process.
Reading Your Lease Agreement
This is the time to be thorough. Read every line of your agreement and make sure you understand what it means for you as the business owner. This can be another good reason to work with a realtor — they can check for any items outlined in the lease that could be red flags. We also highly recommend getting a lawyer to review the terms of the lease contract. There is a lot of legal jargon in leases — fully services, double-net, triple-net, percentage lease — and you may need a translator of sorts to help you understand it all. Yes, a lawyer is an added expense, which can feel like a lot in addition to your salon startup costs, but the peace of mind knowing that you are protected in the agreement is worth every penny.
Negotiating Your Lease Agreement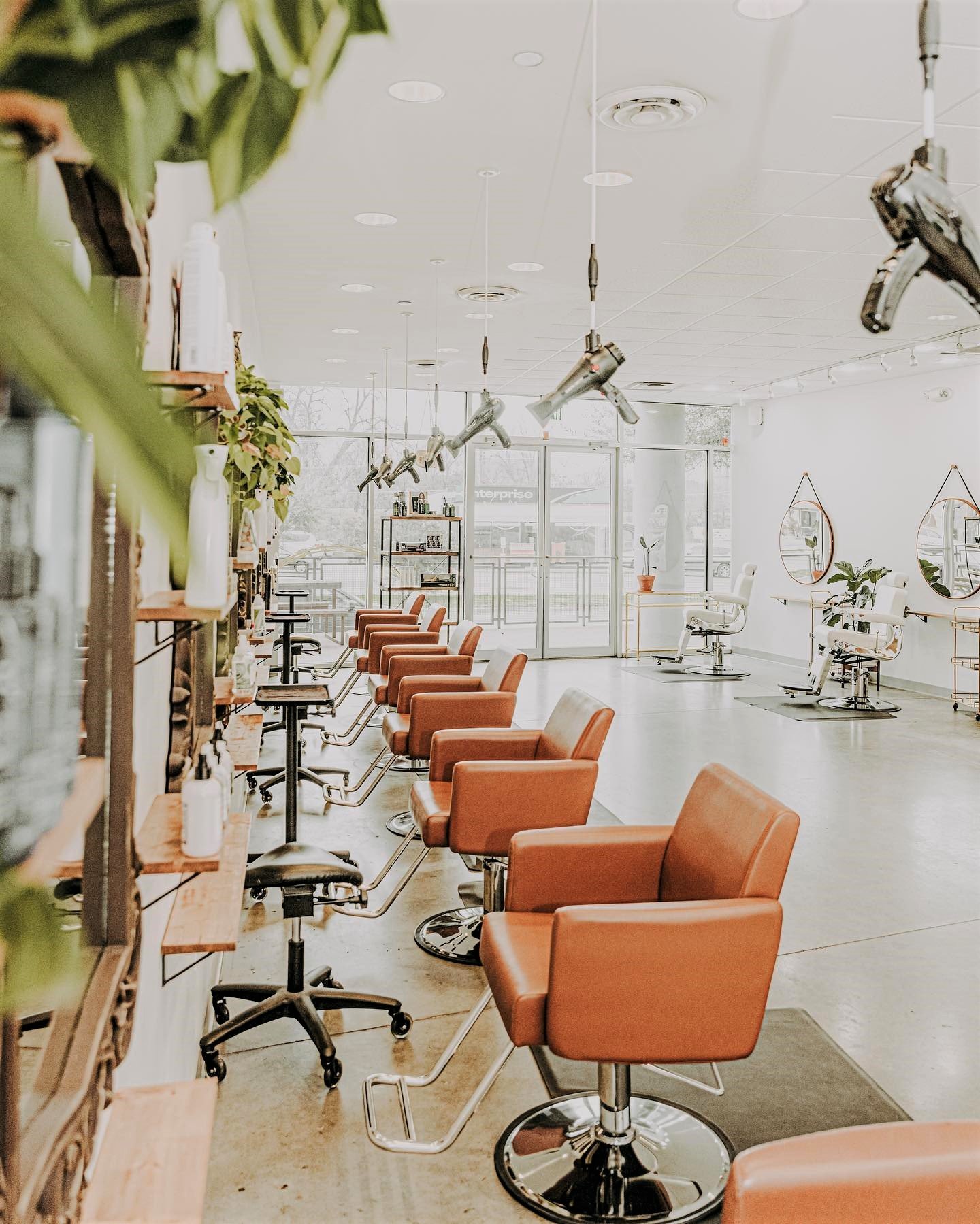 Once you've reviewed the terms of the lease, your options are not limited to simply signing or walking away. You have the opportunity to negotiate the lease and add terms to it that are favorable to you. For example, try to get an exclusivity clause or radius of exclusivity added to the agreement if your salon is located in a business center – this will help reduce competition.
One of the most important terms in the lease is the length of the agreement. Most folks enter a 3-year lease with options for extending to 5 years. Landlords generally will not entertain shorter leases — especially after you make your adjustments to the space. And, as the salon owner, you don't want to sink a ton of capital (not to mention your heart and soul) into building out your perfect salon only to need to re-negotiate your lease or relocate your business in a couple of years.
Some Words of Caution
We always recommend that you try not to sign a personal guarantee on the lease. If the business closes before the end of the lease length agreement, a personal guarantee will enable the landlord to legally come after you and your property.
Additionally, if you are opening your business with a partner, we strongly recommend having a partnership agreement in place – prior to signing the lease. This is kind of like a prenuptial agreement, but for businesses, and will outline your terms for all types of situations from unforeseen closing to a partner wanting out of the business and more.
After You've Signed
Congratulations! You're one step closer to opening your salon. Once you have chosen your salon location and the lease or purchase is secured, it's time to get started on designing your salon.
Not sure where to start?
Reach out to the Buy-Rite Beauty team to understand how best to utilize your new space. We can assist with not just the selection of salon equipment but also lighting, aesthetics, layout, and so much more. Contact an expert from Buy-Rite today — we look forward to working with you!