6 Tips for Opening a Stand-Out Barber Shop
In case you haven't heard, men's grooming is in. Gone are the days of the slovenly bachelor. In the last few years, home-grooming brands like Dollar Shave Club have seen explosive popularity. Meanwhile, ads from countless brands are making men's morning routines more than socially acceptable — they're downright hip.
According to Forbes, the men's grooming industry is projected to be worth $26 billion by 2020. What does this mean for the salon industry?
The barber shop is back — and with a few modern twists. From creative shop layouts to booze-infused waiting areas, creative salon owners are changing the barber shop game.
Want to get a cut of these up-and-coming barber shop trends by opening your own modern barber shop? Here are five tips for opening (or upgrading) your very own modern barber shop.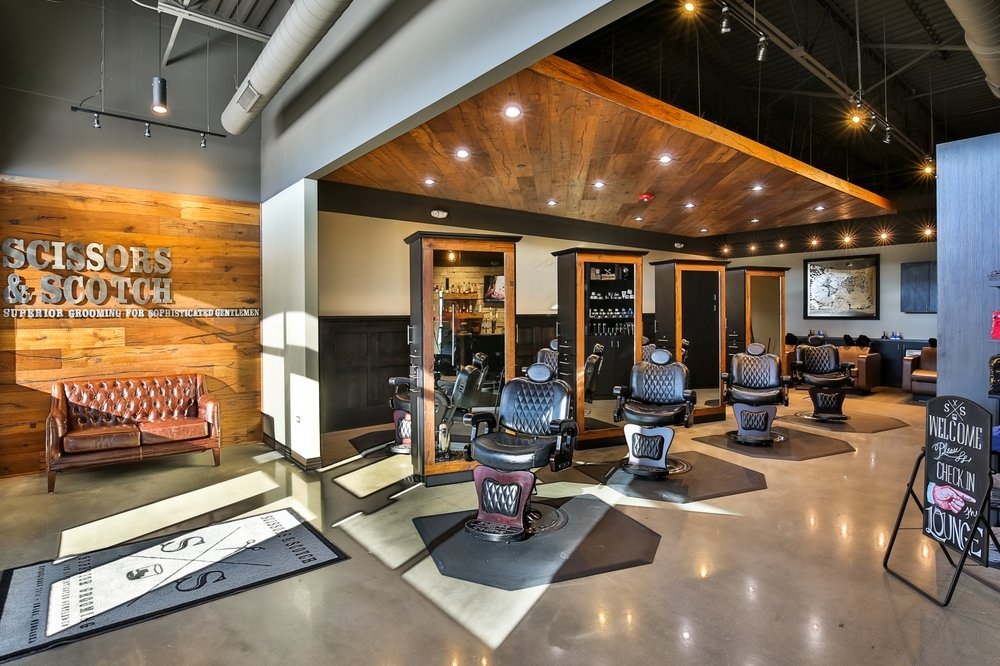 Photo: Scissors & Scotch Product:
Collins 9060 Commander II Barber Chair
1. Get Creative With Your Barber Shop Layout
Ever considered starting a barber shop in a BMX bike shop? How about opening a cocktail bar in the back, or a gaming station complete with the latest Xbox games in the front? These ideas may sound off the wall, but some of today's most successful barber shops are attracting clients with above-and-beyond barber shop layouts. Sure, these will require more planning and consideration than the average barber shop, but a unique experience and a fun environment might be the key to creating a long line outside your door. Let us help you plan your barber shop layout!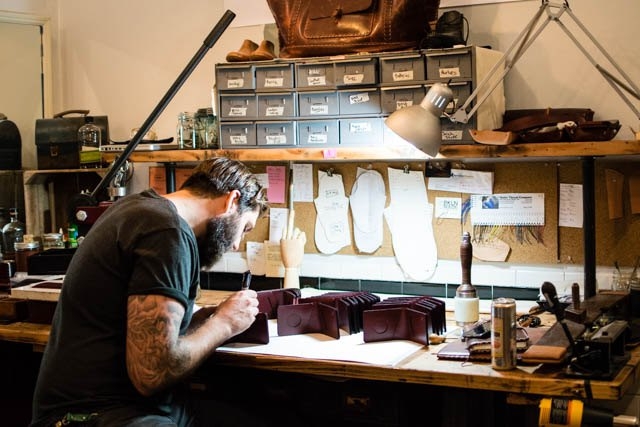 Photo: The Black Rabbit Barbershop - Brooklyn, NY
2. Collaborate With Local Businesses
When it comes to creative barber shop setups, The Black Rabbit Barbershop in Brooklyn is a great example: their back wall is a showroom space for a local leatherworker, which adds an artistic (and dare we say ultra-manly) vibe to their shop.
Collaborating with local artisans, food and drink suppliers, and artists not only creates a unique atmosphere, it also fosters local connections that can help both you and your partners thrive. This could mean anything from hiring a local artist to paint a mural for your shop, to stocking your mini-fridge with complimentary, locally brewed beers.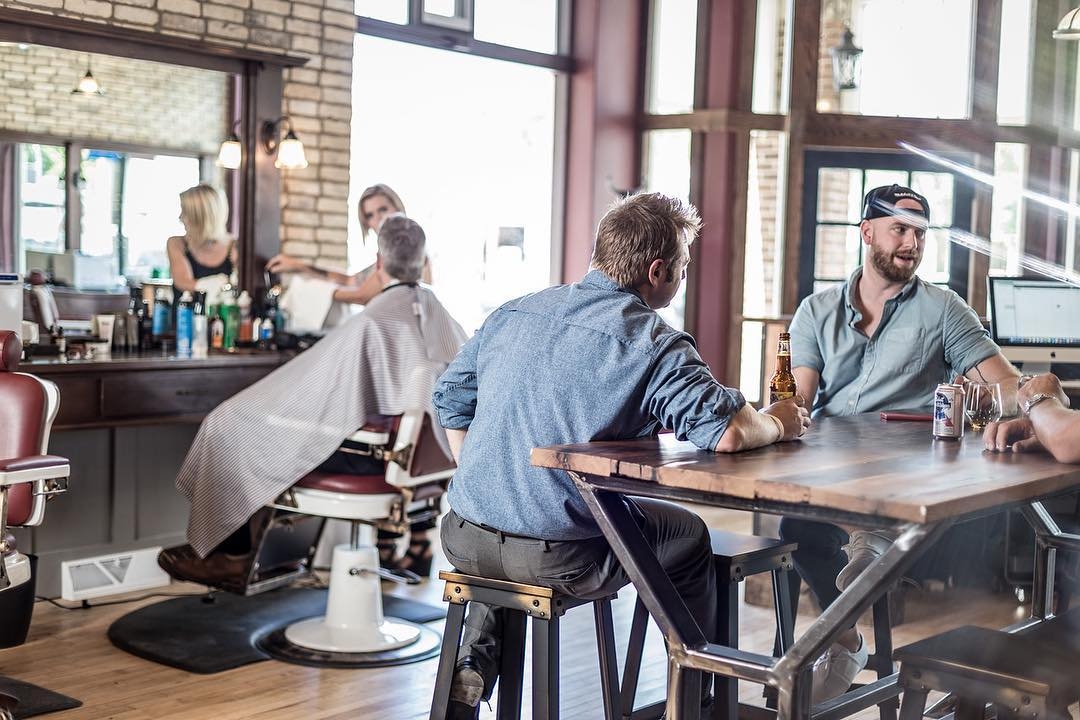 Photo: Nobleman
Product:

Pibbs 662 King Barber Chair



3. Offer Libations
These days, it's not uncommon to be offered a complimentary glass of whiskey with your shave. Some shops keep it simple, offering a cold beer to patrons. Others take it to the next level, like the Blind Barber, which has a full cocktail bar in the back of every location.
Offering a drink adds an extra touch of hospitality to your haircutting services. But you'll need to be mindful of your local legislation for serving alcohol. Some states allow barber shops and salons to provide complimentary beverages to their patrons without a liquor license, while others have stricter laws in place. Do some thorough research, and you'll be on your way to becoming a boozy barber.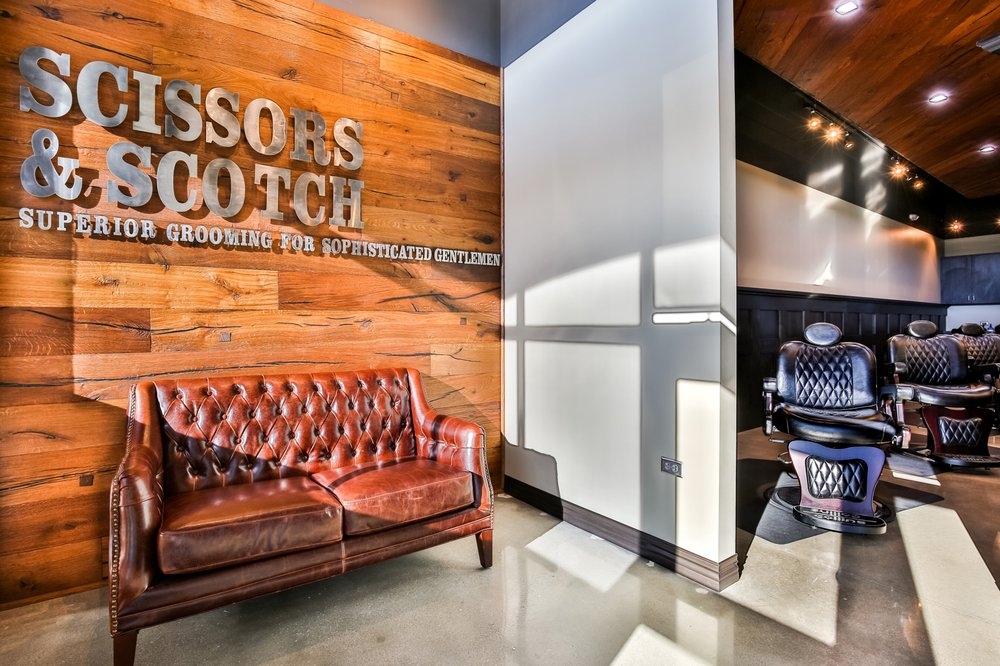 Photo: Scissors & Scotch
Product:
Collins 9060 Commander II Barber Chair
4. Build a Strong Brand
In San Francisco, Dogpatch Barber Shop serves close-cut shaves with a punk inspiration. NYC's York Barber Shop plays on its history with an old-school style that hasn't changed much since it opened in 1928. Spruce, in Denver, caters to the resurgence of beards with a lumberjack theme.
Building your barber shop on a theme or concept not only creates a unique brand that stands out from other local shops, it also creates an immersive experience for your patrons.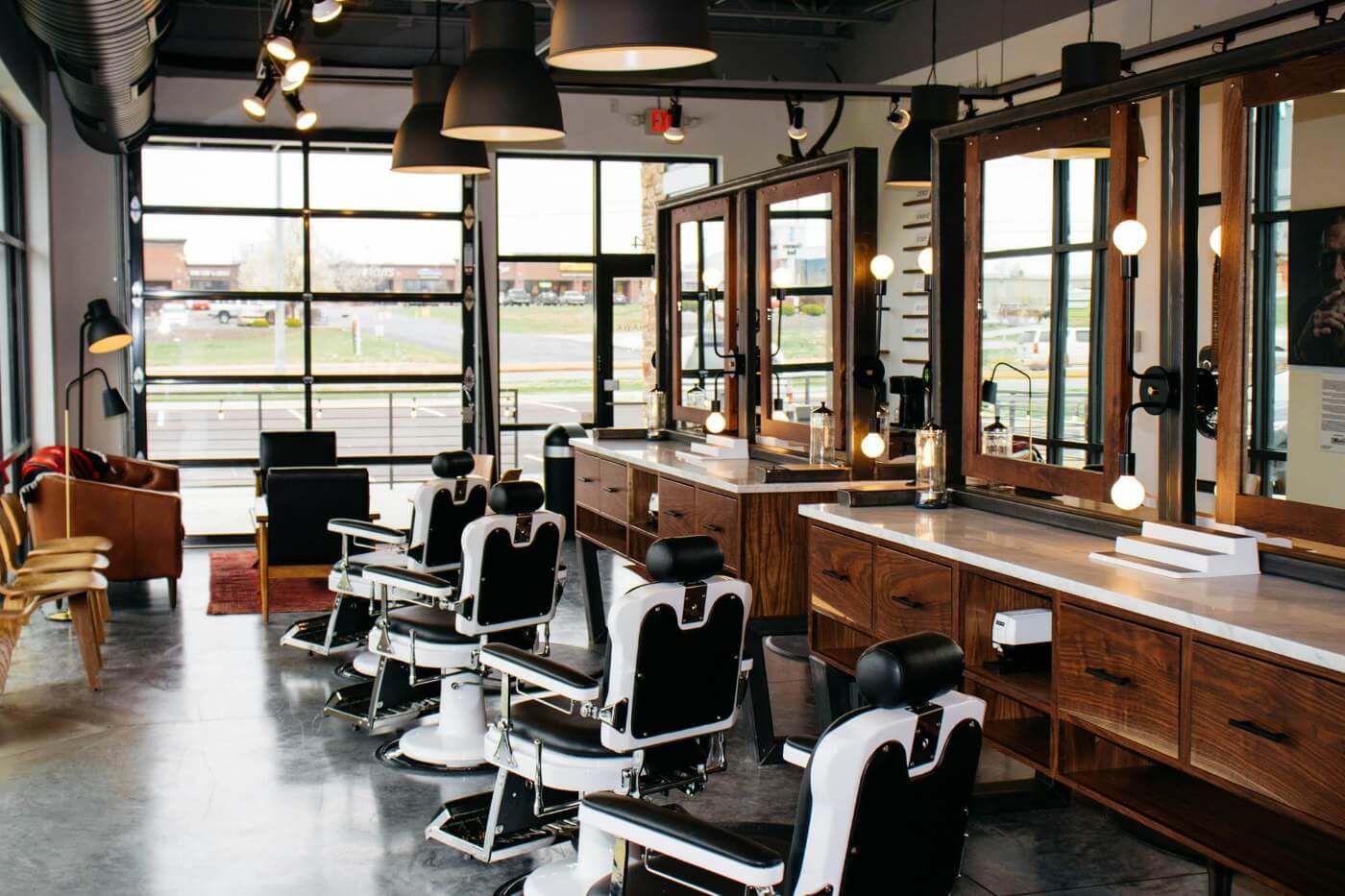 Photo: Hudson Hawk Barbers Product:
Pibbs 663 Master Barber Chair
5. Choose Equipment with Style
After you've got a strong branding foundation, it's time to start choosing equipment to match. Take Hudson Hawk Barber Shop, for example. Their motto is "Your traditional neighborhood barbershop and the future of men's grooming." So we helped them select a chair that perfectly embodies their motto, the Pibbs 663 Master Barber Chair. It's classic white & black colors and vintage components sit in perfect contrast to its modern white fiberglass base finish and steel frame, creating a chair that embodies both barber shop tradition and modern style.
Or how about True North in Phoenix, Arizona? When it came to choosing equipment to match their rustic vibe, they furnished their shop with chairs that have old-school class.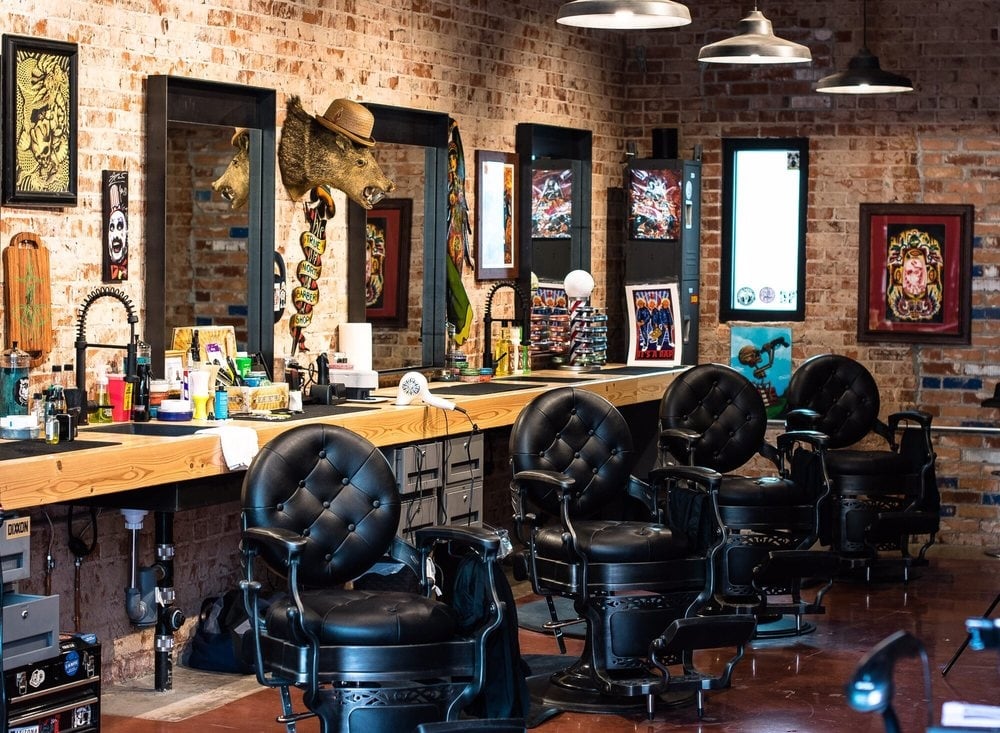 Photo: True North Barbers Product:
Alesso Professional Barber Chair
6. Don't Forget the Basics
Being creative may be the key to opening a modern barber shop, but there are some basic considerations to keep in mind, too. Don't lose sight of the functional elements of your shop, like where to place sinks, how to run wiring and piping, selecting and ordering equipment, and preparing for inspection.
Check out our comprehensive guide to opening a salon to learn the basics for starting a barber shop. Then, once you've got the fundamentals down, let your imagination run wild!